Police keeping our streets safe thanks to Operation Raptor
Police officers in Lincolnshire continue to work around the clock to reduce weapons and associated crime in the county.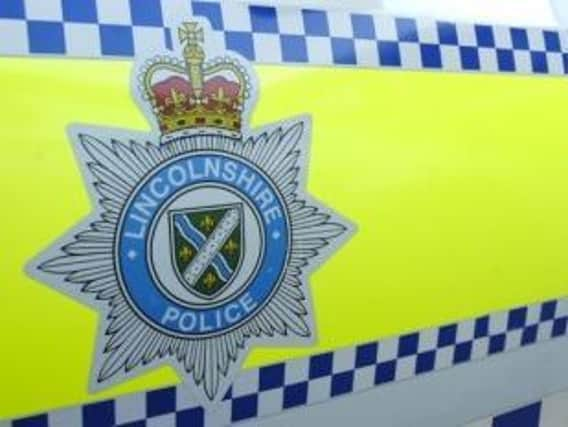 A Lincolnshire Police spokesman said: "Operation Raptor is the force's ongoing commitment to keep Lincolnshire as safe as possible and since it was introduced in October 2019, over 300 arrests have been made for weapons related offences.
"The operation has also led to a significant number of stop searches, warrants to search properties and the seizure of drugs, criminal property, knives, knuckledusters and other weapons.
"Last week in Lincolnshire officers targeted individuals who they believed may have carried a weapon.
"52 people were searched, 15 were arrested and weapons including knives, knuckle dusters and a samurai sword were seized.
"This action also led to the recovery of £7,000 in cash, Class A and B drugs and stolen property.
"Officers worked with British Transport Police during the week who were present at train stations in Lincoln, Skegness and Boston with knife arches." Keeping our streets safe with Operation Raptor
A 26-year-old man was arrested on March 1 after arriving at Lincoln Train Station from Nottingham.
The man was searched and was arrested on suspicion of being involved in the supply of Class A drugs.
Officers seized his mobile phone and it is believed this could be linked to county lines.
He has been released on bail while inquiries continue.
Daniels Poika, (18) of no fixed address, was challenged by an officer on March 2 after travelling to Lincoln on a train.
The officer wasn't satisfied with Poika's reason for travelling to the city during the national restrictions and decided to search him.
A knuckleduster was found and Poika was arrested and later charged for possession of an offensive weapon in a public place. He will appear at court at a later date.
On March 5 officers attended a property in Hermit Street in Lincoln following a report relating to a concern for the safety of a man. The man agreed to surrender three knives and a hammer to officers.
How we detect weapons and how you can help
A Lincolnshire Police spokesman added: "We use a wide range of tactics to identify if someone may be in possession of a weapon.
"This includes the use of some methods that you will have seen, such as CCTV, drug detection dogs and warrants, and others that you won't.
"We continue to work with our partners to reduce the number of weapons in Lincolnshire, but we also need residents to inform us of any concerns.
"If you believe someone may carry a weapon or have one in their home, please report it to us by calling 101. If you suspect someone may be in danger, always call 999.
"If you have information but don't wish to speak with us, you can remain completely anonymous by making a report to CrimeStoppers. Visit crimestoppers-uk.org or call 0800 555 111."