Police rush to Lincolnshire field after reports of a body being spotted - only to discover a 'tragic scarecrow'
Officers were relieved to come across the comical scene in the field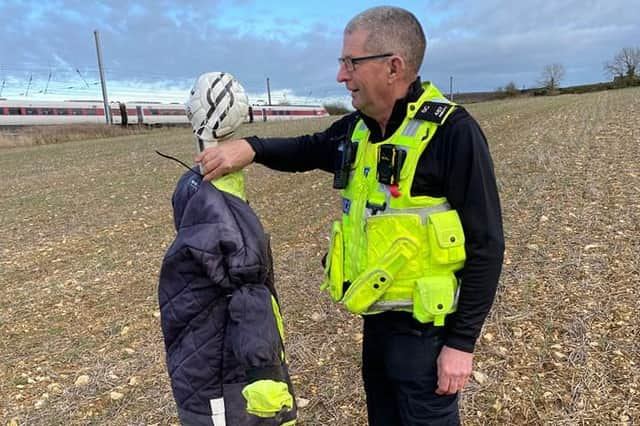 Police officers rushed to a field in Lincolnshire after reports of a body being spotted – only to find a 'tragic scarecrow' which had simply fallen over.
Police drone operators from Boston were called into action yesterday (Sunday) after a train passenger spotted the alarming sight of a figure lying motionless in a field.
Officers from Lincolnshire Police headed out on foot to the field, in the village of Swayfield, between Grantham and Bourne.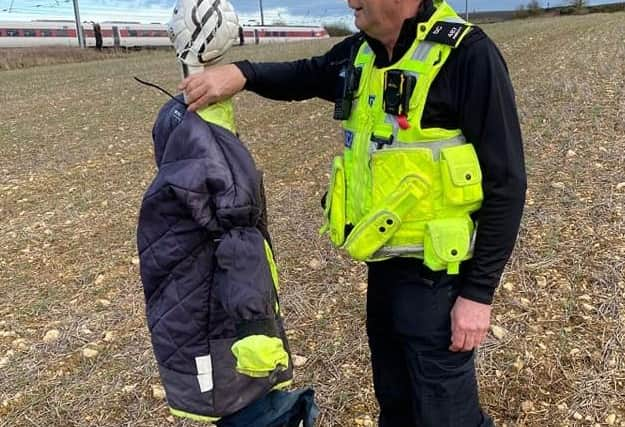 A spokesperson for the force's Rural Crime Action Team, posted this image via Facebook last night, writing: "A well meaning call from a high speed train passenger today of a possible, ill or even dead person in a field near Swayfield.
"Several officers including a drone pilot from Boston rushed to the fields in the locality to carry out a search.
"However it was one of our finest, a real life farming Special Constable, who found the tragic scarecrow just asleep on the job.
"Uprighted and given some bird scaring tips along with some jolly good words of advice, he was allowed to get back to work."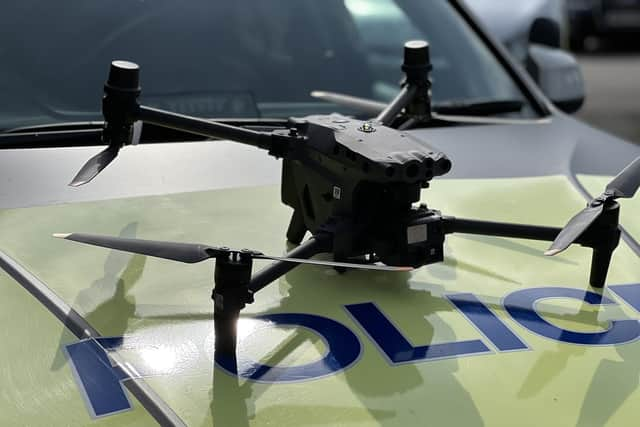 They concluded: "Officers would rather deal with an ill or dead scarecrow rather than the real thing. However if its not possible to check on another person's welfare yourself and you are rightly concerned about them please do not hesitate to ring the police."
They then added an amusing caption to the image, clarifying that SC Abbott was the one pictured on the right of the image.