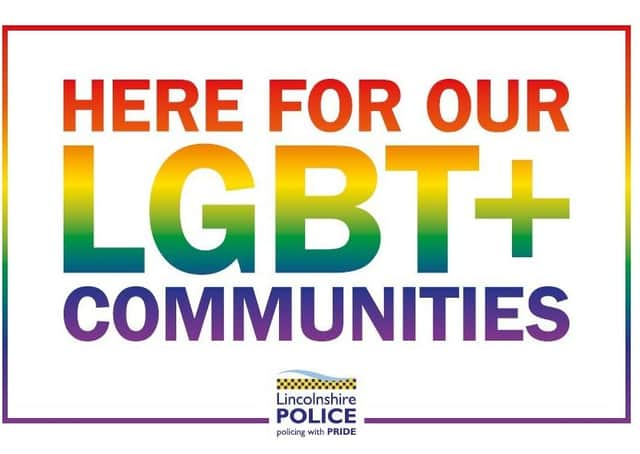 Insp Rachel Harrison said: "Throughout lockdown, it has been fantastic to see how our communities have adapted to the challenges presented by the virus and subsequent lockdown restrictions.
"This year's 'virtual Pride' celebrations are fine examples of how we can be unified behind a strong, positive message, despite being unable to celebrate as usual."
The force offered this advice for staying safe during online Pride events:
* Ensure that privacy settings for any personal social media accounts are set to the highest levels.
* Be careful when accepting any friend requests.
* Do not make meetings public – instead, use a meeting password or use a waiting room feature to control the entry of guests.
* Do not share links to meetings on social media – provide those invited with direct links.
* Manage screen sharing options – change screen sharing to 'host only'.
* Keep all software up to date.
Alongside this message, the force stressed the value it places on diversity in its workforce and also called on the public to report hate crime.
Deputy Chief Con Jason Harwin said: "It is incredibly important that anyone who is a victim of hate crime reports it to us. We have specially trained officers who will approach cases sensitively and we will always investigate reports of hate crime thoroughly. We are here to keep all of our communities safe so they can celebrate the things that matter to them, as well as delivering policing that is representative, fair, and proportionate so we can keep people safe from harm."
* Anyone who has been a victim of hate crime, has witnessed a hate crime or needs any information on hate crime itself, is encouraged to speak to Lincolnshire Police by calling 101.