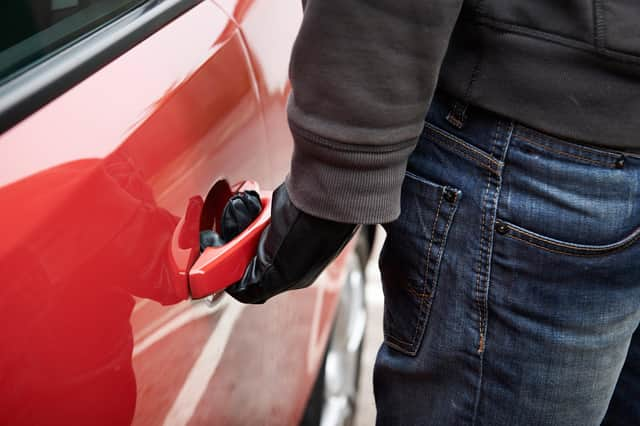 These incidents have occurred in the areas of Cross Street, Hawthorne Avenue, Nelson Street, Woodhill Avenue, Forster Street, Newlands and Melrose Road.
The police are aware there may be further incidents that have not yet been reported or discovered.
All the incidents occurred overnight on March 31.
The police believe some of these cars may have been left unlocked.
Because we are now using our cars for essential journeys only, many are left unused for days on end and you may not realise you have left yours unlocked.
Help the police by checking your vehicle is locked to avoid this kind of opportunistic theft.
The police have arrested a 16-year-old male in connection with this and investigation continues.
If you have any information to assist call 101 with incident reference number 42 of April 1, or you can call Crimestoppers anonymously on 0800 555 111.
Community Policing Inspector, Gail Hurley, said: "Rest assured we are investigating these incidents meticulously.
"We are very proud of the vast majority of our community who are supporting our efforts.
"To anyone who is taking advantage of these challenging times, our remit is to bring you to justice and we will continue to plough our efforts into doing just that."