Popular folk duo cut short tour to sing in their lounge
A successful Sleaford folk singer-songwriter duo have been adjusting to life under lockdown after Covid-19 cut short a European tour.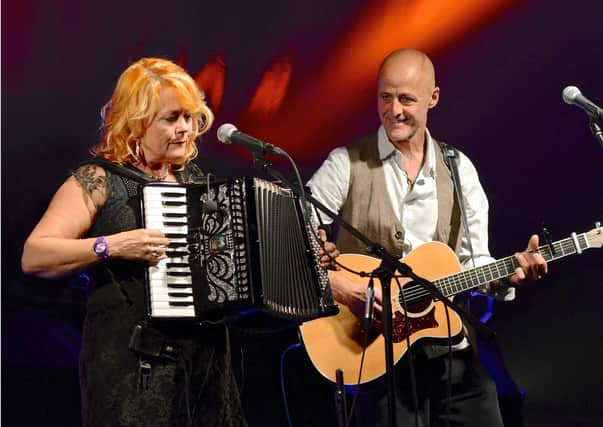 With the enforced cancellation of all live gigs, couple Dave Wilson and Kip Winter, who perform as Winter Wilson, have been turning to alternative ways to please their audiences.
In a message to fans, Kip and Dave said: "As some of you know, we were in the middle of a tour of Germany and the Netherlands when those countries started to lock down.
"Unsurprisingly, the rest of our tour was cancelled and we came home with borders closing behind us."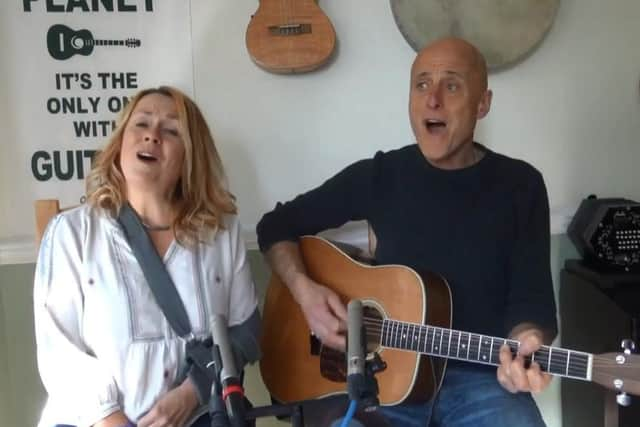 They said: "This is the longest period we've spent at home in eight years and we have no idea when we'll be able to go out gigging again. All the UK's summer festivals are cancelled and our intended tour of Australia and New Zealand in early 2021 has already been postponed. Beyond that, who knows, but we'll keep you posted."
However, the pair have not stood idle at home, every Thursday from 8.15pm, they have begun sharing a new concert: 'Live from the Lounge', via a Facebook Watch Party and YouTube.
Such online gigs have become very popular, with various well known names suddenly turning to the internet to keep their performing talents sharp due to curtailed and postponed tours, ranging from Mark Chadwick of the Levellers to Pink and James Blunt. There have also been Global Citizen charity concerts for health services, with major stars linking up around the world.
Kip and Dave said: "You can watch all the back issues on our YouTube channel or view the Watch Parties (and thus see comments, etc) on our Facebook page. These shows are a mix of covers and originals, but all based around requests, so if there's any songs you'd like to hear us perform in future shows, please let us know."
They added: "We're not asking for payment for watching the shows, but if anybody would like to donate via Paypal ([email protected]) we are dividing the funds raised between the MU Musicians' Hardship Fund and our local foodbank. Alternatively, if you would like to help us out, our shop is still open for CDs and t-shirts."
You can find out more via their website: winterwilson.com
Send requests or suggestions via email, Facebook and Twitter.