Progress made in St Lawrence Street 'closure' saga
Councillors in Horncastle are pressing ahead with their campaign to 'pedestrianise' a town centre street.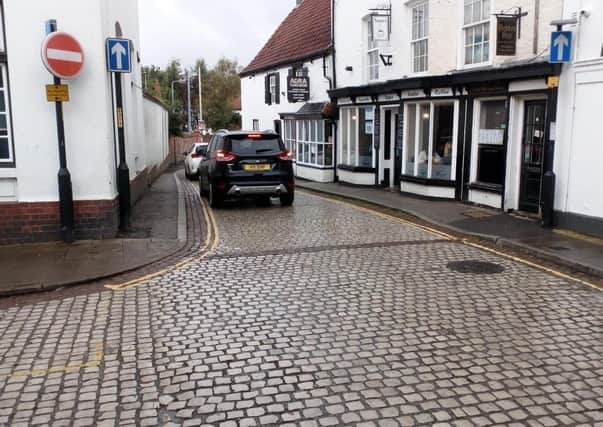 They have been calling for vehicles to be banned from St Lawrence Street as part of efforts to boost the Market Place economy.
Councillors say the scheme would allow several businesses to open outdoor seating facilities.
The County Council has closed off the road in front of the Post Office - but refused to budge on St Lawrence Street.
However, members of the town council's highways working group held a meeting last week with two highways officers and county councillor Bill Aron.
Working group members described the meeting as 'positive and helpful.'
Mayor Coun Fiona Martin said the officers now better understood the reasons behind the town council's calls.
One of the officers, Richard Fenwick, had subsequently written to the town council, outlining potential ways ahead.
Councillors agreed to press ahead with the project and hopefully hold further meetings with the officers.
Meanwhile, councillors are also hoping to get the go-ahead to replace plastic barriers which are being used to close-off the road outside the Post Officer.
The councillors say the barriers are ugly and ineffective, as they often blow over in the wind.
The planters would be moved from other sites in the town - or preferably supplied by other authorities.