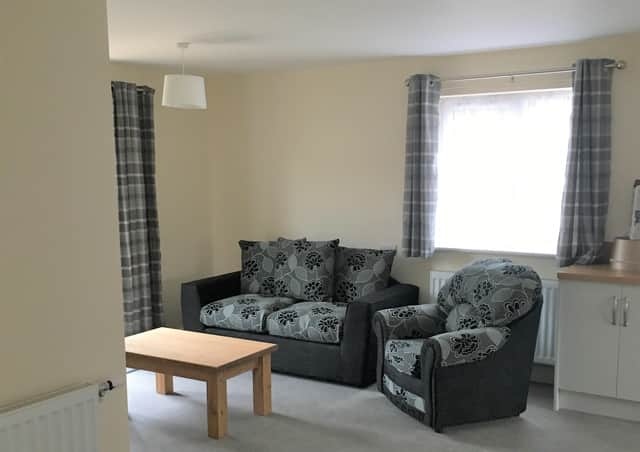 A fully adapted two bedroom bungalow has been built in Louth, with the district council contributing £15,000, which has wheelchair access and will be prioritised for people who are homeless or at risk of becoming homeless.
This enables ELDC to provide suitable temporary accommodation whilst trying to secure an offer of longer term accommodation.
It also reduces the likelihood of disabled people who find themselves homeless having to go into unsuitable temporary accommodation, which can sometimes be outside of the district.
ELDC will also be contributing approximately £50,000 to help build an additional adapted two bedroom bungalow in Louth and a four bedroom adapted house in Wragby for local families whose homes cannot be adapted to meet the needs of disabled family members.
Portfolio holder for Communities Coun Wendy Bowkett said: "For people not to be able to stay in their local area for any length of time and fear the risk of becoming homeless, it can be very distressing so it is great to be able to increase the number of new adapted homes and help in adapting existing homes to enable people to stay close to their support network.
"It has been great to work on this superb project with Platform Housing as another way of preventing homelessness for people in the district."
Platform Housing Group will shortly be completing the latest phase of their 
Saxon Fields development, which will include 16 houses that are designed to a higher mobility standard meaning they can easily be adapted for those living with disabilities.
The group is also working on other new housing developments in Louth, New Bollingbroke and North Somercotes which will provide a further nine affordable dwellings across the district in the next 12 months.
Andy Parker, area development manager at Platform Housing Group, said: "Our relationship with ELDC is an established one and these latest projects are testimony to the strength of this.
"The additional financial support offered by ELDC will enable us to provide an enhanced specification that will help support the needs of some of our most vulnerable customers. The combined values of these projects is over £3m and we are pleased that the works will be carried out by local contractors, which we hope provides some help to the local economy in difficult times."
Anyone wishing to apply to apply for social housing in East Lindsey can do so at https://e-lindsey.housing
jigsaw.co.uk/ or by contacting the Housing Hub on 01507 613135.
If you live in Lincolnshire, would prefer to remain in your home and would like to be considered for a Disabled Facilities Grant, you should contact Lincolnshire County Council, Occupational Therapy department on 01522 552222.