£1,000 boost for scrubs sewers in Skegness
Scrubs sewers in Skegness will be kept busy for a few more days after receiving a £1,000 boost to buy material.
The donation to Skegness Sewers for the NHS was made by East Lindsey Councillor Billy Brookes, from an extra grant for coronavirus response.
"I'd like to say a massive thank you to Coun Brookes on behalf of the ladies," said Janet Simpson, who started the Skegness group.
"It has enabled us to buy another 1,000 metres of fabric.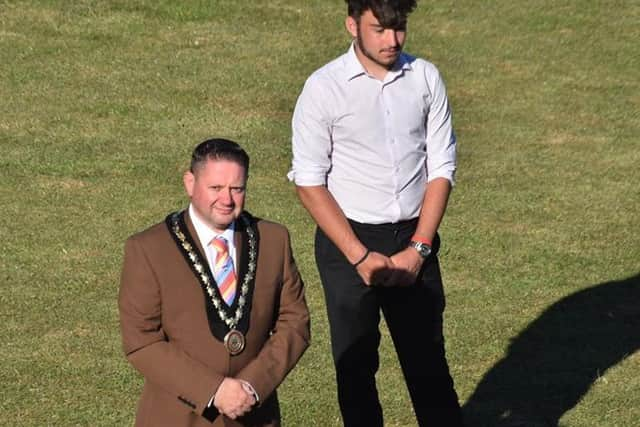 "The Round Table also donated £1,000, which we are also grateful for."
So far the ladies have raised £5,000 and made 1,700 sets of scrubs for the NHS workers in the area.
The presentation took place at Skegness Cricket Club, where the ladies are now based, in the presence of the Mayor of Skegness, Coun Mark Dannatt.
Coun Brookes said: "District councillors were given an extra grant to help the coronavirus response. Janet contacted me and I was amazed by the work that she and her team were doing
" I thought that my grant would be best spent making scrubs for frontline nurses/"