£10m boost for Lincolnshire highways welcomed by county council
Lincolnshire County Council has welcomed the £10 million government funding boost for highways maintenance over the next two years, but explained that it falls short of covering the significant £12 million annual cut to their roads budget.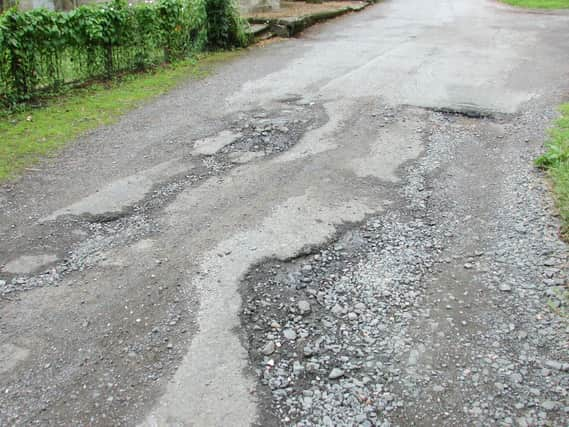 Transport Secretary Mark Harper announced an £8.3 billion national plan aimed at improving road conditions across the country.
Some of this funding has been redirected from the scrapped second leg of the HS2 project.
Lincolnshire's share of this funding amounts to £9,848,000 over two years.
Mark Harper said: "Most people travel by road, and potholes can cause misery for motorists, from expensive vehicle repairs to bumpy, slow, and dangerous journeys.
"This biggest ever funding uplift for local road improvements is a victory for all road users, who will enjoy smoother, faster, and safer trips — as we use redirected HS2 funding to make the right long-term decisions for a brighter future."
County councillor Richard Davies, executive member for Highways, said: "It will clearly be a much-needed benefit in our continuing battle to keep the 5,500-mile-long Lincolnshire road network usable.
"With that in mind, it's worth noting that as the local highways authority, we are still waiting for a reinstatement of the 25 per cent (£12.3 million) cut to our annual road budget."
Simon Williams, RAC head of policy, said: "Drivers' biggest bugbear of all is the poor condition of local roads, so the fact the government has found a significant additional pot of revenue should give councils the certainty of funding they need to plan proper long-term road maintenance, something we have been calling for many years," he said.
"We hope local authorities will use the money in the most effective way possible by resurfacing the very worst roads, keeping those in reasonable condition in better states for longer through surface dressing, and filling potholes as permanently as possible wherever necessary."
Despite this, the enduring reduction in Lincolnshire's road budget casts a shadow over the council's ability to fully address road maintenance needs.