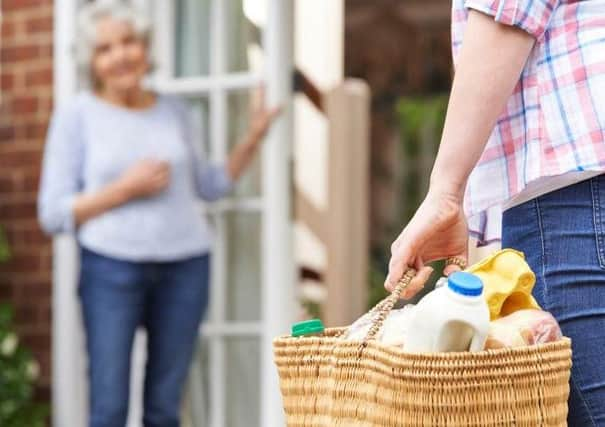 Some of the successful applicants include Hogsthorpe Good Neighbour Scheme and Age UK Lindsey to support digital inclusion; Storehouse Church, Skegness will provide an advice service; Lincolnshire Emergency Blood Bikes towards increased
overheads; Rotary Club (Skegness) to enable Christmas activities for children in nine primary schools; EDAN Lincs to help victims of domestic abuse: and telephone befriending for people who are visually impaired.
Groups can apply for up to £5,000 to support the ongoing needs of vulnerable people and successful projects might include those that address: loneliness and isolation, mental health support, financial hardship, digital exclusion and telephone befriending. Applicants can also ask for a contribution towards their core costs and overheads.
As the pandemic continues to develop and affect people's lives through the winter, the Community Foundation is still keen to hear from new and emerging Covid-19 response groups working to help local residents who are shielding or self
isolating during lockdown. You are asked to get in touch to find out more.
Sue Fortune, Foundation CEO says: "The ongoing pressure on our voluntary and community sector, given the current circumstances, may mean they are struggling to cover the cost of delivering vital support to those who need it the most.
"I would encourage groups to get in touch to have a word to see whether this fund might help alleviate the financial burden. Staff are here to help."
Not for profit community groups, PTAs, social enterprises, community interest companies that have a governing document, accounts, bank account and relevant policies and procedures are eligible. Parish and town councils can also apply, provided the funded activity is not part of their statutory duty. New groups can ask a trusted partner to hold funds, should they be successful.
This is a rolling program with decisions notified within four weeks. The next panel meeting is on January 15, 2021 and bids received prior to January 7 will be discussed at that meeting.
To obtain an application form or to chat about your project, contact Sue Fortune on 01529 305825 or download details from the Grants Page @lincolnshirecf.co.uk