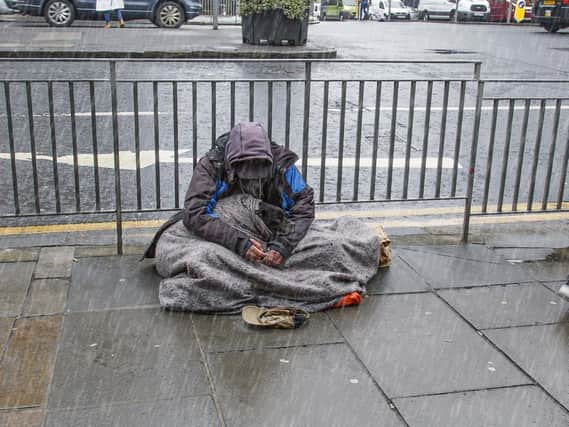 Both East Lindsey District Council and Boston Borough Council will work with Framework Housing Association to deliver additional units of accommodation through the Rough Sleeping Accommodation Programme making accommodation available longer term for those who have been accommodated during the pandemic and for current and future rough sleepers on a longer term basis (30 years).
£443,800 of funding will deliver six units of accommodation in East Lindsey and £739,297 will deliver ten units of accommodation in Boston Borough.
These units will be available for occupation by March 2021 and will be prioritised for rough sleepers and those at risk of rough sleeping.
Coun Wendy Bowkett, Portfolio Holder for Communities at East Lindsey District Council, said; "Nobody needs to sleep rough across Boston or East Lindsey.
"Our teams and partners tirelessly support people to ensure that they do not need to sleep rough and that they have accommodation options available to them and this work has continued throughout the COVID19 pandemic.
"It is great to have been successful in securing this funding which will enable the teams to accommodate and support people who find themselves sleeping rough".
Councillor Martin Griggs, Portfolio Holder for Housing and Communities at Boston Borough Council said; "Since the start of the pandemic the council and its partners have made massive efforts to shield some of our most vulnerable from coronavirus, with more than 20 placements into temporary accommodation and of these just over 50% into more sustainable accommodation.
""This funding will also allow us to build on that progress and keep more people off the streets while avoiding the use of temporary accommodation, which also can make social distancing extremely difficult for residents."
Andrew Redfern, Chief Executive of Framework Housing Association said; "We are delighted to be working with East Lindsey District Council and Boston Borough Council on the Rough Sleepers Accommodation Programme. This new initiative will build on our existing partnership with the two authorities, to improve the range of housing options available for people who find themselves sleeping rough.
"I would like to thank Council colleagues for the hard work they have put in to secure these significant funding allocations.
"Hopefully there will be further opportunities to work together in the future, with a shared commitment to reduce homelessness and end rough sleeping."
APPEAL TO HELP THOSE WHO WILL BE HOMELESS AT CHRISTMAS
Landlords and B&B providers who can offer shelter to homeless people are being urged to get in touch with East Lndsey District Council
The Rough Sleeping Intervention Team are currently aware of two people sleeping rough in Skegness who are being supported and offered options.
The team carries out early morning patrols twice a week to check for anyone who may be new to sleeping rough in our district, as well as supporting those we already know about during the rest of the week.
A spokesperson for ELDC said: "It's important that we are informed of the location of anyone sleeping rough so we can go and offer help and support.
"If landlords or B&B proprietors would be interested in offering accommodation to help us to get people off the street or move people on from emergency accommodation, the team would be happy to hear from them.
"Support and funding is available to try and ensure the rough sleeper doesn't end up back on the streets."
The team can be contacted on Freephone number 0800 464 0445 or by emailing [email protected]'