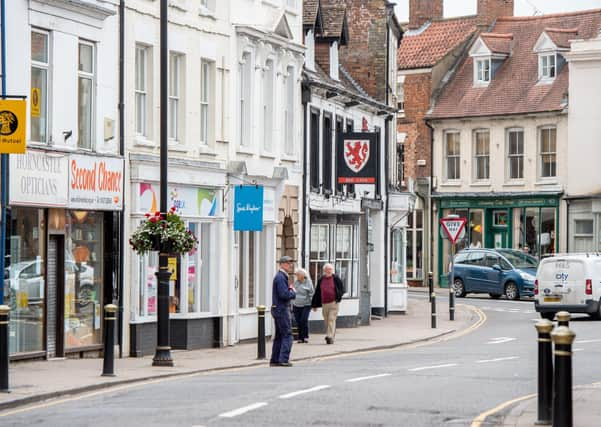 As reported earlier this year, East Lindsey was awarded £226,238 of Government funding as part of the Welcome Back Fund.
According to a report put before town councillors last month, the amount allocated is less than the original bid for £42,200. The report also detailed how some of the money will be spent in Horncastle.
• £8,780 to improve signage around the town, and for better signage explaining where to park and how to find other attractions/shops in the town, including the TIC. Repainting/replacing Blue plaques. creating a welcome mural (Wall Art) on St Lawrence Street wall.
• £5,000 to purchase new planters, litter bins and benches to enhance the appearance of the town centre and make it more attractive to visitors.
• £9,600 to pay for a professional cleaning company to carry out an intensive clean of the town centre to include cleaning railings, telephone boxes, cleaning and removing graffiti from the bus stop and cleaning pavements; and to pay for the professional company to carry out a weekly clean of the pavements to remove bird droppings.
• £100 to improve signage in the new Tourist Information area within the Joseph Banks Centre.
• £350 to purchase a new hanging system for Joseph Banks Centre window to better display tourist info and posters for events.
• £670 for the production of 20,000 copies of a leaflet to promote the relaunched Joseph Banks Centre (natural science and local heritage museum, garden and tourist info).
• £500 for the marketing for the Joseph Banks Centre's Summer Exhibition during August, and Horncastle Heritage Open Days Festival with partners across town in September.
East Lindsey District Council has confirmed that in order to comply with the funding regulations, Horncastle Town Council must get three quotes for any goods or services costing more than £2,499 and that the funding must be spent by March 31, 2022.