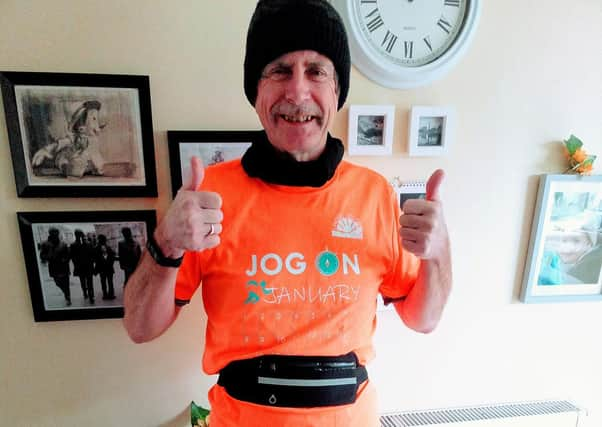 Lindsey Lodge launched its 'Jog on January' fitness challenge in a bid to motivate people to be active for 31 days and raise vital funds to help it continue to support local patients and their families.
Lockdown meant exercise opportunities were limited, which saw supporters become even more innovative and determined to reach their goal, supporting one another along the way.
One Jog on January participant, Norman Douglas said: "I have been a volunteer driver at Lindsey Lodge since 2009, helping to bring Wellbeing patients from home to the hospice.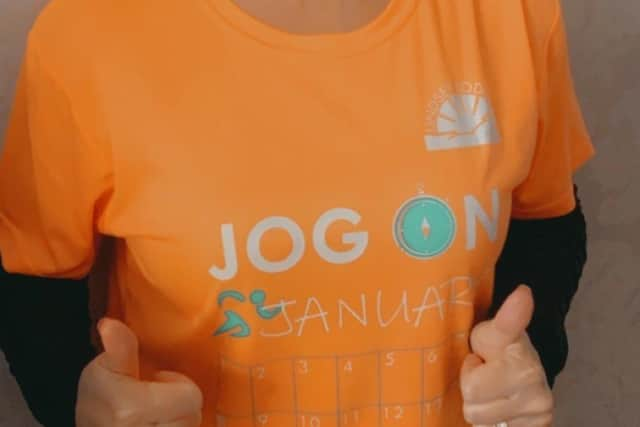 "I have seen first-hand what a remarkable place Lindsey Lodge is, the love and friendship that is given to each and every patient, whether from the staff or volunteers, so, I decided to challenge myself to walk or run every day in January, setting myself a target of 100 miles for the month.
"In the end, I achieved 158 miles during Jog on January."
Participants shared their progress daily with one another on a dedicated Facebook group, where messages of encouragement and support were exchanged.
Fellow Jog on January participant Sarah Edenbrow said: "I did Jog on January in memory of my aunt, whose family had arranged for her to stay at Lindsey Lodge; sadly she passed away before she was admitted.
"Without our local hospice many people would miss out on the invaluable care and respite that everyone deserves when facing terminal illnesses.
"I had a severe asthmatic episode in December so running wasn't as option for me, but I walked, rowed on my rowing machine and did online classes.
"I made a promise to do something good for others this year, and Jog on January was my first deed."
In total a record-breaking 177 people took part in the challenge.
Lindsey Lodge fundraiser Peter Dennis said: "I'd like to say a huge thank you to all of our Jog on January participants for their incredible support and dedication, particularly during these difficult times.
"The money they have raised will go towards providing the best possible care for our patients and their families."
He added: "We'd still love to hear from our Jog on January supporters to hear how their fundraising has gone to ensure they receive their Jog on January medals, so please email me at [email protected]"