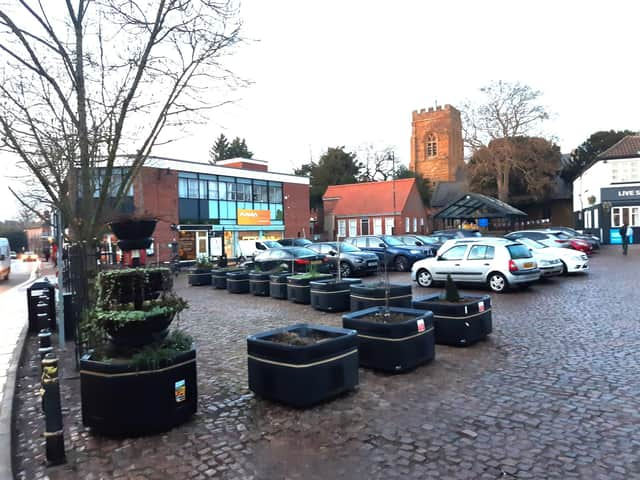 ​The Town Council has agreed a special stallholder package of trading with just a £30 charge for six months.
Community manager at Market Rasen Town Council, Faye Lambkin-Smith, said they hoped the discount price would encourage traders to come to the market.
She said: "We want to have as wide a range [of stalls] as possible and we welcome new and existing traders.
"We really want to build up the Tuesday market again, but the offer allows traders to have a stall any day – as long as it is agreed beforehand – so in reality they could be there every day if they wanted to, all for the £30 deal which we are trialling."
Traders will need to have public liability insurance and provide their own stall, table and/or gazebo.
Ms Lambkin-Smith said: "The biggest market cost was paying staff to put up and take down the stalls; by asking people to provide their own stalls, we can keep costs down for the council and for the traders.
"As a council, we haven't tried anything like this before, but, especially in the current economic climate, we hope people will feel it is good value and support it."
The offer does not include the occasional (pop-up markets), which start again on March 18, or the auction shed.
West Lindsey District Council is eager to promote the district's markets and has recently appointed a Towns Manager, Nicola Marshall, to drive forward the development and regeneration of the district's town centres.
Ms Marshall said: "The market is run by Market Rasen Town Council – not West Lindsey – so it is the town council's decision on the operation of the market. However, that said, markets are central to West Lindsey's economic health – and in particular the vibrancy of our market towns.
"The funding we have from Government (LUF and Shared Prosperity) has allowed us to allocate resources to revitalising the markets in our district. This includes my role – I will be working with the town councils in Market Rasen and Caistor to help grow the markets – as well as my focus on Gainsborough market (which WLDC do run)."
She continued: "Market operators across the UK are struggling with increased costs – Market Rasen is no different – and it is commendable that the Town Council is looking at innovative ways of ensuring their market will function and grow.
"Setting up market stalls is costly to the operator, therefore the option of requiring traders to set up their own saves on this; the upfront cost of six months is a competitive price and I hope that new traders will be encouraged to join the existing regular traders at Market Rasen.
"I am looking forward to working with Market Rasen Town Council to support their work and to promote their markets to put them front and centre at the heart of our 'Eventful District'."
To find out about trading on the market, call the community manager on 01673 308010 or 07984 223674, or email [email protected]