£5 million boost for Skegness Pier and Embassy Theatre
A £5 million award has been made to East Lindsey District Council to help regenerate Skegness Pier and transform the Embassy Theatre.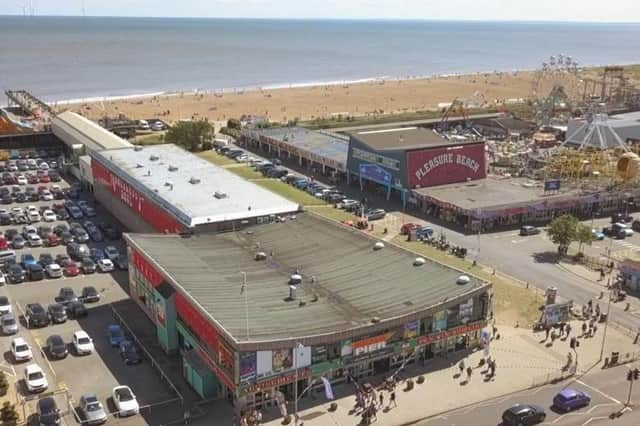 The funding comes from Arts Council England's Cultural Development Fund to support partners working on projects in the area.
Cultural Revival: The Midlands Coast, led by East Lindsey District Council and overseen by the Connected Coast Board, will support the transformation of the cultural assets on Skegness Foreshore.
The funding will support continuing plans to establish the Embassy Theatre as a new international 'Culture House' which will connect the Midlands Coast to other national and international venues and festivals.
Works will include refurbishing the auditorium and dressing rooms, creating a new interactive classroom and creative workspaces as well as VIP boxes and a refurbished light box to enable high quality productions, with improved access and facilities for all users, including installation of a Changing Places toilet.
For Skegness Pier, the application will support the first phase of a multi-million pound redevelopment project led by the Mellors Group, to restore the Pier as a new visitor attraction and cultural platform.
Redevelopment proposals include improved accessibility, upgrades to the pier's façade, renewing the lighting and furniture on the pier, creating safe pedestrianised walkway on the approach, the salvaging and restoring of abandoned beach huts and the construction of a new multi-use amphitheatre space, for seating and public events.
Lincolnshire World has requested comments from Skegness Pier and Magna Vitae about the funding and will bring you more on this when we have it.