Racing back behind closed doors
Racing is returning to Market Rasen this week but there will be restrictions on access to the Legsby Road site.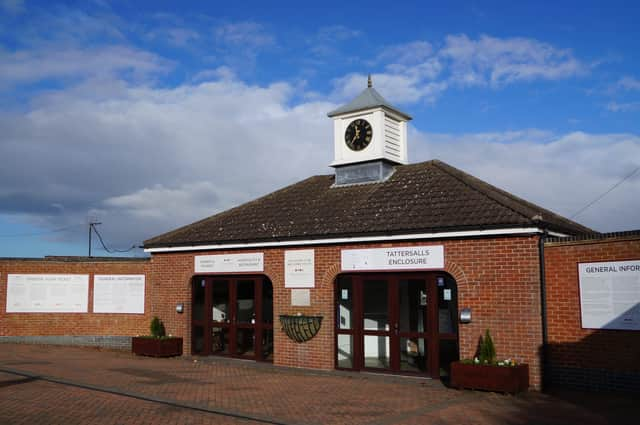 Ordinarily, thousands of people from a wide area attend meetings at the course, but for the time being racing is strictly behind closed doors.
Sport has been hit hard during the coronavirus crisis, but now some have been given the go-ahead to return.
Racing return started on June 1 following the sport's extensive work with the government to ensure the lowest possible risk of transmission of the virus.
Throughout June, racing fixtures have been held throughout the UK, with safety protocols well established.
Now, it is back at Lincolnshire's only racecourse, where general manager Nadia Powell and clerk of the course Jack Pryor say they want to provide peace of mind to local residents.
She said: "After a long wait, we are delighted finally to be able to say that racing returns to Market Rasen Racecourse this Friday July 10.
"The enforced absence has been tough for all of us, so it will be a tremendous thrill to be able to watch this season's summer jumpers competing at Market Rasen once again.
"Whilst we are excited to be delivering three days of racing in July, the sport's return does not mean that things are back to normal; far from it.
"We've been taking to ensure these are the first steps on the road to recovery so we can all enjoy the thrill of a day at the races together in the near future."
Key among procedures put in place is the Market Rasen team providing a secure site, with access only for those who have undergone online training.
They will also have to satisfactorily answered a series of questions and will have their temperature checked on arrival at the course.
Ms Powell continued: "Inside, we will be taking every possible measure to ensure social distancing is maintained, along with the highest standards of personal hygiene and equipment cleanliness.
"Racing fans and those in the industry have all been advised that they cannot come to Market Rasen Racecourse for any reason unless they are supposed to be joining us and have gone through the various stages of the entry testing and screening procedures."
Ms Powell added: "Our industry is committed to ensuring racing continues to return in a safe and responsible way and we look forward to a time in the future when the government tells us it's safe for racegoers to once again enjoy our wonderful sport."
"In the meantime, we thank you for your support and hope that you remain safe and well.
General Manager Clerk of the Course