Rail travellers to Skegness advised to book ahead of reduced service on Saturday
Rail users travelling to Skegness are being advised to book ahead of their journey at the weekend due to continued industrial action.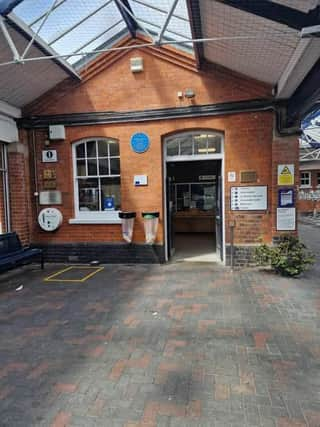 EMR services have been significantly reduced to one train an hour on Saturday due to the ongoing rail dispute and the company is advising customers to only travel if necessary.
Trains will only run between 7.30am and 6.30pm - with last departures starting between 3pm and 4.30pm.
There will be a two-hourly service between Nottingham and Skegness, only calling at Grantham, Sleaford, Boston and Skegness
From Monday, July 31 to Saturday, August 5, and Monday, August 7 to Saturday, August 12, there will likely be several late notice cancellations due to action short of a strike by the ASLEF union.
If a customer's train is cancelled or delayed or they choose not to travel due to strike action, tickets can be changed to another date, or they can be returned for a full refund at their point of purchase. No administration fee will be charged.
Will Rogers, Managing Director for East Midlands Railway, said: "We will be significantly reducing our services on Saturday due to the ongoing strike organised by the RMT union.
"From Monday, 31 July to Saturday, 5 August, and Monday, 7 August to Saturday, 12 August, there will likely be several train cancellations - this is due to action short of a strike by the ASLEF union.
"Cancellations could be as late as 22:00 the day before customers travel. During this period, customers are strongly advised to regularly check if their train is running before setting off.
"It is recommended that customers also check the departure time of their last train before embarking on their journey and familiarise themselves with the overall impact of the strike on their entire route.
"For detailed guidance and daily travel updates, please visit our website."
The notification comes as East Midlands Railway (EMR), along with other train operators, announce extending the time available to respond to the consultation reviewing how tickets are sold at stations by an extra five and a half weeks.
Poposals include closing the ticket ofice in Skegness.
Customers will now have until September 1 to respond to the consultation. Details on how to respond are on EMR's website https://www.eastmidlandsrailway.co.uk