Rasen Community Garden open day event
​In a corner of Middle Rasen a group of volunteers have been digging in to create a community garden and this weekend there is a chance to go along to see what they have been up to and how you could get involved.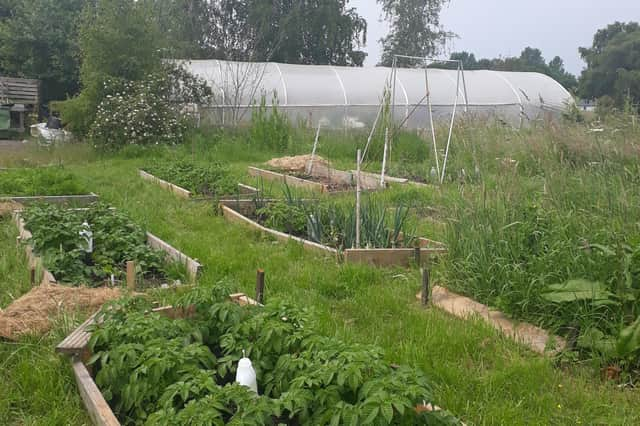 Rasen Community Garden was started last autumn, by members of the Rasen Area Environmental Group, as a space where people can work together to grow fruit and vegetables, reap the benefits of being in the fresh air, get some exercise, make new friends and, ultimately, share in the free, fresh, organic produce.
Yvonne Horrocks is one of those who regularly spends time at the garden, she said: "We had a stall at the food and drink festival publicising the open day and there was a lot of interest.
"We want people to come along and see the garden, enjoy a cup of tea or coffee and some cake, taste some of our home grown, delicious, organic produce, and maybe see how they can get involved too."
The open day takes place this Sunday, September 10, from 11am to 3pm.
The garden can be found in Old Gallamore Lane, just off the A46 as you enter the road.
Parking is on the side of the road and then follow the footpath.
For those using What3Words, it is; mend, novelists, boater.
Check out the group's Facebook page for more information – Rasen Area Environment Group and Community Garden.
Alternatively, contact one of the volunteers: Call Richard Harries on 07711 494676, speak to Jenny at The Green Life Pantry shop in Market Rasen's Queen Street or email Yvonne at [email protected]