Food banks have come into their own since the coronavirus pandemic hit and Market Rasen area residents are being well served by a range of community groups working together.
Market Rasen New Life Church and the Salvation Army Centre have both been serving the community in this way for some years but recently they have been joined by MRAG (Market Rasen Action Group) and a new outlet through Market Rasen Town Council.
Rhona Sheppard, one of the New Life Church Leaders, said they noticed an increase in demand last year, which was partly due to the five-week wait for Universal Credit to come through to people.
She said: "Because of this, we decided to increase our availability and build up a team of six regular volunteers from January 2020 on Mondays, Wednesdays and Fridays.
"We didn't know at the time that this would help pave the way to respond to Covid-19, but it was good to have a system in place that could help take the strain.
"Until Covid-19, people came along to the food bank at the Church Centre in Serpentine Street, but now we have moved to a doorstep delivery service for health and safety reasons which we can run every weekday for people in Market Rasen and surrounding villages."
Some individuals are referred to the food banks by West Lindsey District Council, local schools, Age Concern or other agencies but they are also receiving self-referrals as the number of individuals and families under financial strain because of the coronavirus pandemic increases.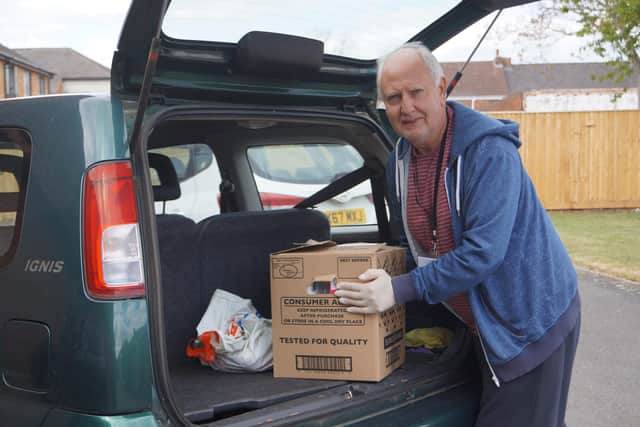 Katy Hiley is one of the regular volunteers at the New Life Centre food bank and says it is there for 'anyone and everyone who needs it.'
She said: "We have people who have just a one-off box and we have those we help on a regular basis.
"We don't want people to hold back from asking.
"We have a suggested list of the food and toiletries a box would contain, but this can be adjusted to individual needs, whether that is taste or to do with allergies etc."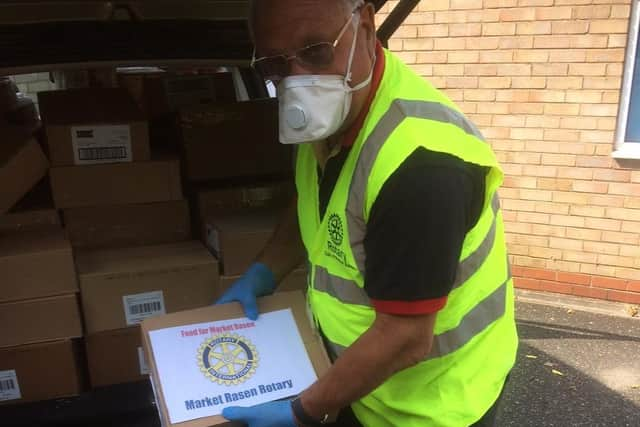 All the food bank volunteers are very grateful for the amount of food donations, both from local businesses, including Tesco, voluntary groups and from individuals in the community.
Katy said: "We often have donations dropped into us - the other day bags of items were just left at the back door. We don't know where they came from, but we thank whoever it was."
New Life Church can be contacted directly on 01673 849941 or 07813 691733; the Salvation Army on 01673 842859.
Alternatively contact for all the food banks can be made through Councillor Stephen Bunney on 07506 188570.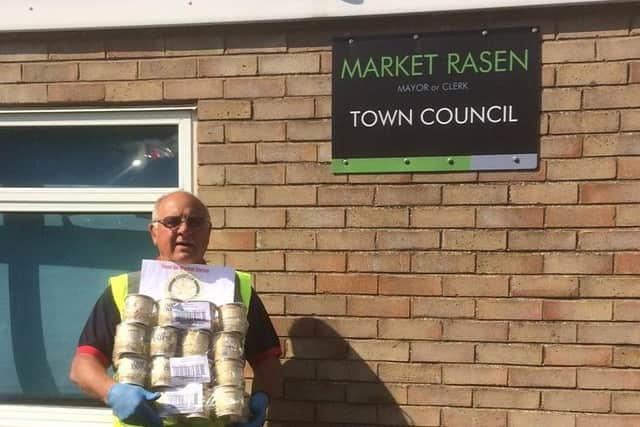 All calls will be treated in the strictest confidence and any details taken will adhere to the general data protection regulations.
Caistor also operates a food bank, which can be accessed via the town clerk on 01472 851498.
Both Market Rasen Town Partnership Group and Caistor Voluntary Group have had their food store boosted recently thanks to the Rotary Club of Market Rasen.
The generous Rotarians have supplied half a pallet of mixed food items to each group.
Hansard Haulage kindly supplied a van and driver to fetch the grocery items from a distribution centre in Mansfield, from where Rotary District 1220 are operating their Rotary4Food project.
Rtn Richard Hansard organised the transport whilst Rotarian Eric Bell part funded the transport and labour costs.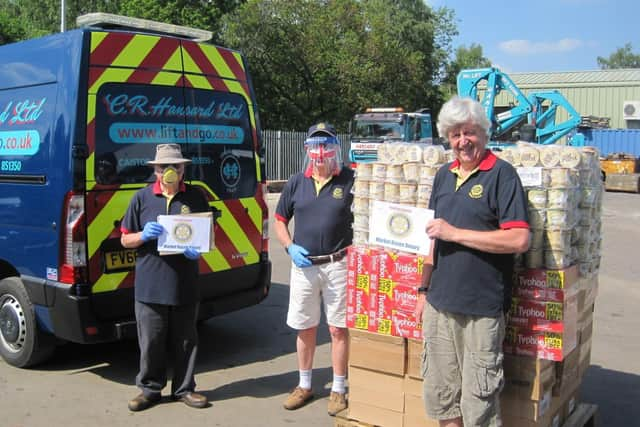 Rotarians Jo Bowman, David Mason, and Neil Taylor were on hand to unload the vehicle and deliver the goods to the organisations parcelling up the groceries for distribution from the food banks.
At Caistor Town Hall, Nick and Tilly Clifton received the porridge, tinned plums, tea, coffee, tuna.
This was the largest single donation their food bank had received.
Rotarians Bowman and Mason stacked the goods in the town hall - with strict social distancing rules obeyed at all times.
Rtn Taylor delivered the Market Rasen stock to the Festival Hall, where he is already involved in onward distribution through the Market Rasen Town Partnership Support group.
The funding to enable the food purchase from Rotary District and the Rotary4Food activity came from the Market Rasen Club's Environmental and the Community Service funds.
Rtn Mason said: "We are pleased to have been able to help in this way and we hope to be able to do more in the future."