READER PICTURE: Morning sun lights the way to Skegness Pier
This week's Reader Picture shows the morning sun off Skegness Pier.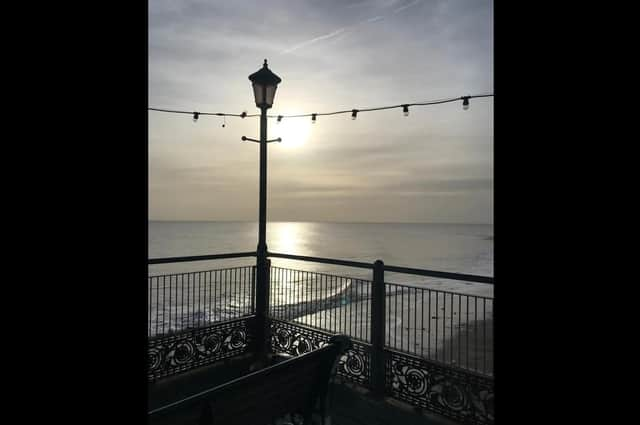 It was shared with us by Sandra Smith.
The low sun and relatively calm sea has created a beam of light from the horizon to the corner of the pier. There is also a pleasing monochromatic look to the photograph in general, despite it not being shown in black-and-white. Having the sun next to a lamppost and a string of bulbs is also a fun juxtaposition.