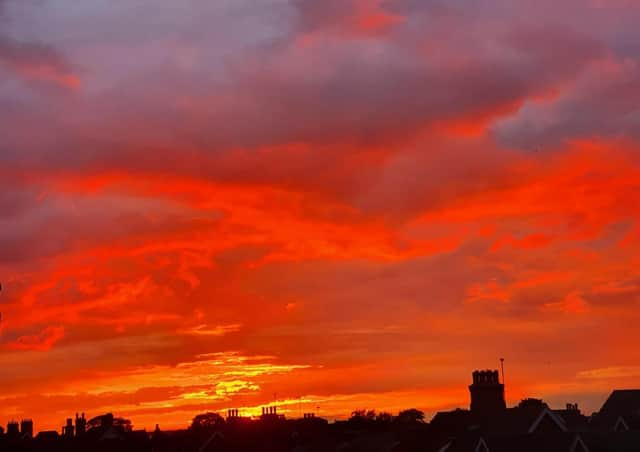 A cropped version of the photograph - scroll down for a fuller version.
It is arguably best appreciated with a colour wheel in sight, for the photographs manages to feature all the colours on one half of the wheel – from yellow at one end to violet at the other, via orange and red and the shades in between.
Helping ground the image are the silhouettes of chimney tops.
You can send your photos to [email protected] or add them to the pinned post at www.facebook.com/skegness.standard