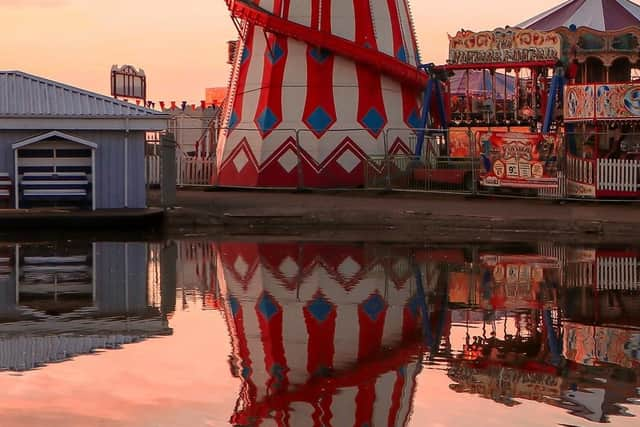 A landscape crop of our latest Reader Picture. The full version is below.
It shows the helter-skelter by Skegness' boating lake … or rather it shows two of them.
We particularly like how the red, white and blue of the helter-skelter(s) are found again in the sky and the surface of the water thanks to the time of day the picture was taken.