Reassurance after concerns about Skegness railway service
East Midlands Railway has offered reassurance after concerns were raised regarding proposed changes to the service at Skegness station.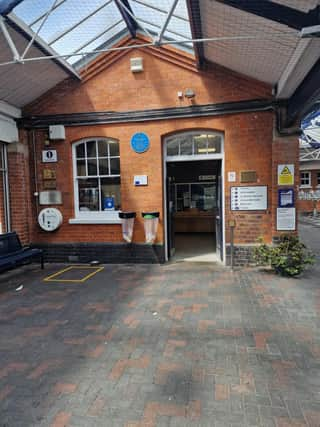 As reported, a motion outlining concerns was proposed by one of the newest members of Skegness Town Council, Coun Paul Collins, at their last meeting.
The motion stated that the council had noted EMR had reduced the summer service to Skegness, whilst increasing the service between Leicester and Lincoln.
In asking for a senior manager at EMR to attend the next convenient meeting, it asked for an explanation of the "logic behind this and to discuss future plans".
Since then, national reports of plans to close the ticket office as part of a national 'modernisation' has raised further concerns.
A reader, who wishes to remain anonymous, told us there were fears the station would be left unmanned and at risk of anti-social behaviour.
We spoke to EMR and asked for clarification, especially as £3,3m Towns Deal funding is set to revamp the station structure.
An EMR spokesperson said: "In line with other train operators, we are supporting the modernisation of the industry so we can adapt to our customers' changing travel patterns.
"These proposed changes are aimed to bring railway staff closer to customers, better match demand with resources and ensure value for money for the taxpayer.
"The proposals would help bring station retailing up to date from the mid 90's, when the rules on how to sell tickets were set and before the invention of the smartphone. Back then, over 80% of all tickets were sold at ticket offices, compared to just 12% nationally and less than 5% at EMR stations on average today.
"We will carry out a full Equality Impact Assessment for each individual station to make sure that the needs of vulnerable people and those with accessibility needs are protected – this will be shared with the Department for Transport as part of the Public Consultation process.
"As part of this process, consideration will also be given to the frequency of staff at stations to help better match supply with demand – such as the summer season at Skegness.
"We would like to encourage as many people as possible to take part in the consultation and share their views."