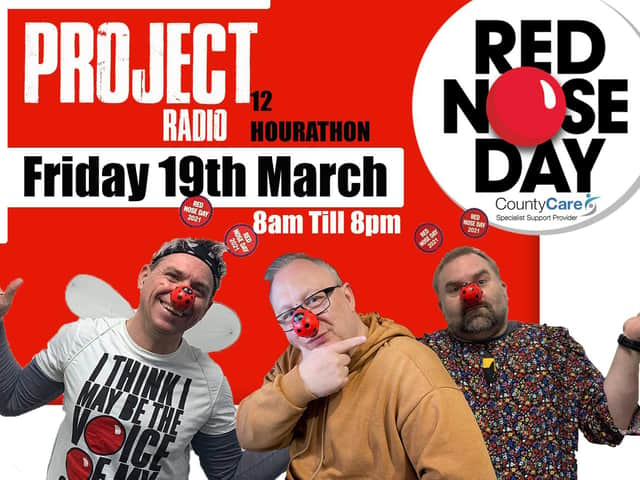 County Care is planning a 12-hourathon Project Radio.
Residents are invited to tune into Project Radio - a 12-hourathon hosted by County Care.
Based locally in Lumley Road, Skegness, County Care provides specialist support services in Lincolnshire and Surrey.
Services are designed with the aim to deliver core skills, knowledge and support for adults with learning disabilities and mental health challenges.
Since the pandemic, County Care has taken to improving support services online, which also includes its very own radio station - Project Radio
The Red Nose Day broadcast on Friday is their first 12-hour radio show fundraiser for Comic Relief.
DJs include two members of staff at County Care, Kelvin and Matt, plus CEO Grant Wadge.
The guys have lots of fun planned for the day, including World Record Challenges, which listeners can get involved with via County Care on Facebook @projectradiocc, by email at [email protected] and phone.
Staff will also be getting involved and spreading the joy when supporting our customers out in the community.