Relief as plans to close several railway ticket offices in Lincolnshire are scrapped
The move to scrap the plans has been hailed a 'victory for disabled people' and a 'demonstration of people power'.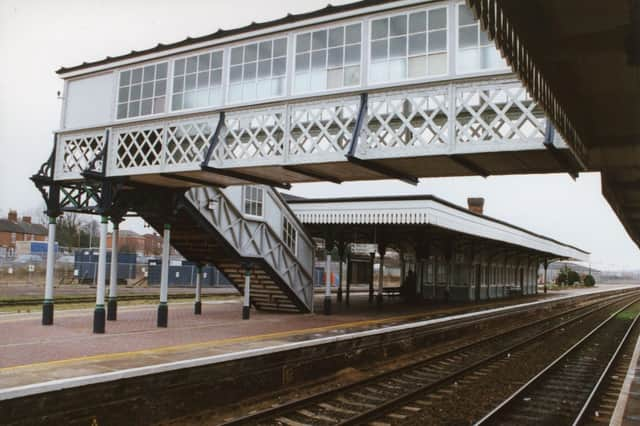 This was part of a nationwide announcement of proposals by rail operators to do away with hundreds of ticket offices across England.
The proposals, approved by the Department for Transport, sparked outrage from local residents, MPs, councillors, and disability groups.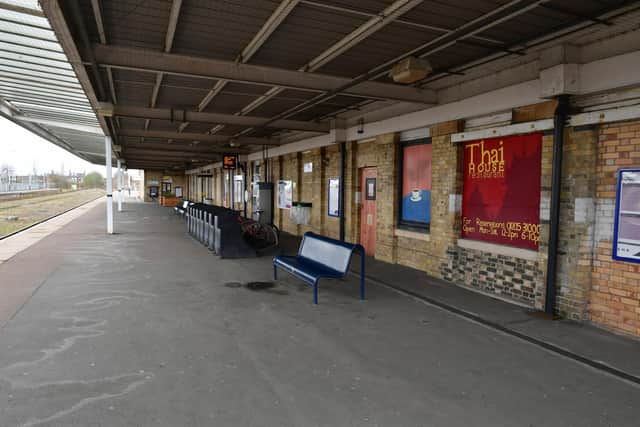 However, following pressure from campaigners and concerns expressed by MPs, the Government has now made a full U-turn and asked rail operators to withdraw their plans.
The news was welcomed by disability equality charity Scope. Louise Rubin, Head of Policy at the charity, said: "This is a victory for the hundreds of thousands of disabled people who called out the absurdity of closing ticket offices. These plans made no sense in the context of our inaccessible rail network, and would have resulted in more people being stranded without the support they need.
"We're pleased the Government has halted these plans in their tracks, but they can't stop here. One in four of us is disabled. Government must now create long-overdue changes so that every disabled person can use our transport system with confidence."
Along with selling tickets, the employees at ticket offices also sell railcards, reserve seats, deal with lost property and other enquiries.
EMR had previously said that around just five per cent of their tickets are now bought at manned ticket stations, and that their proposal "forms part of plans to modernise the railway and bring it more in line with modern consumer expectations".
But many, including local councillors and an MP, campaigned against the planned closures.
Dr Caroline Johnson, MP for Sleaford and North Hykeham welcomed the news the proposals would not be going ahead. She said: "It is good news for Sleaford that EMR's proposed closure to Sleaford train station ticket office, along with other nearby ticket offices, has been cancelled. I have been campaigning hard to ensure the Sleaford ticket office remains open, particularly when considering the support the helpful ticket office staff provide to elderly, disabled and vulnerable passengers. I have advocated against this closure directly with EMR and Ministers in meetings and correspondence in the House. I am pleased that the concerns have been listened to and the Government has communicated to the industry that such closures would be wrong and that as such Sleaford's will remain open."
North Kesteven District Councillor Ann Mear, who had proposed that NKDC support keeping the ticket offices open, said: "The decision to scrap this cruel plan demonstrates people power; it tells people to fight for what is right and that in a democracy it is always possible to win".
Coun David Suiter, who seconded the motion at NKDC added: "We've won the battle. Thank you to all who took part in the campaign. Thanks to colleagues on Sleaford Town Council who helped with their petition. Also the disability groups and trade unions worked hard and also called for a judicial review as disabled people were not correctly considered, according to the law."
Coun Marianne Overton, Leader of the Lincolnshire Independents was equally delighted, commenting. "It shows how important all our voices are, both here and right across the country. It was a thoughtless proposal with no account taken of people with disabilities. Ticket machines do not advise on the best route nor the best price, while ticket offices do. Trains are for everyone, and now we are all free to use them more easily. Huge thanks to colleagues and to everyone who contributed their voice in this mighty team effort."
Coun Andy Izard, Portfolio Holder Communities (Place) at Boston Borough Council, said: "This outcome is a testament to the strength of our communities, transport user groups and unions across England. Voices have been heard, and I am pleased to hear that Boston ticket office will remain open, for the time being, ensuring continued accessibility for all residents and visitors. This decision supports the council's dedication to prioritising the needs of its residents and visitors to the town. The preservation of the ticket office aligns with a broader commitment to maintain and enhance essential public services, recognising their pivotal role in community well-being.
"As the community celebrates this U-turn from Government, attention turns toward future collaborations to address and resolve local issues. The decision has not been well received by the rail industry, with expectations that changed plans, may be re-submitted to the government at a later date. The successful outcome serves as a reminder that collective voices can make a lasting impact, ensuring that community needs are at the forefront of decision-making."
He added: "Work under the Boston Town Deal is expecting to start shortly at Boston station, with a new community café, community hub and toilets being part of an exciting additions to station facilities."
Mayor of Skegness, Coun Pete Barry, said it was 'great news'. "Many of our visitors are older and do not use the internet for booking or struggle with ticket machines," he said. "We were not happy when we heard the ticket office was to close, especially since East Midlands Railway are receiving over £3.3 million of our Town Deal Funding to modernise the station. I am sure a lot of residents and visitors will be pleased to hear the ticket office is not closing."
Boston and Skegness MP Matt Warman commented: "This is a victory for passengers. I welcome the news that ticket office closures have been cancelled - I said when they were first proposed that they couldn't simply be a cover for job cuts. When the government assessed that they were, it told train operators they couldn't go ahead. I'm glad ministers listened to views of MPs, passengers and in particular vulnerable people who most need stations to be properly staffed."