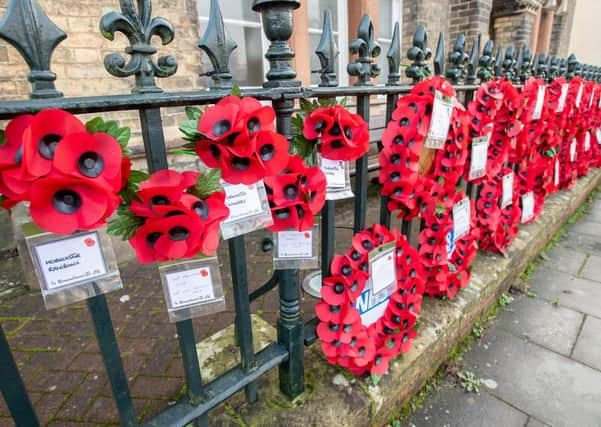 Traditional services and parades were banned, because of lockdown restrictions.
There was no George 'Johnny' Johnson - the last surviving British Dambuster - in Woodhall Spa - no children lining parade routes as proud veterans marched passed.
However, whether it was socially distanced gatherings of veterans, or families stood outside their front doors, the message was clear - thank you.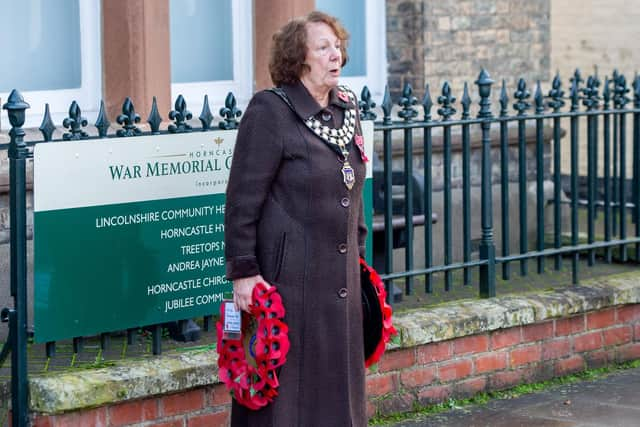 " Hopefully, this month will be the final one and then we can start to move on."
Mr Millington admitted the 'constant uncertainty' surrounding Remembrance Sunday made planning very difficult.
He added: "I have lost count of how many plans we have had."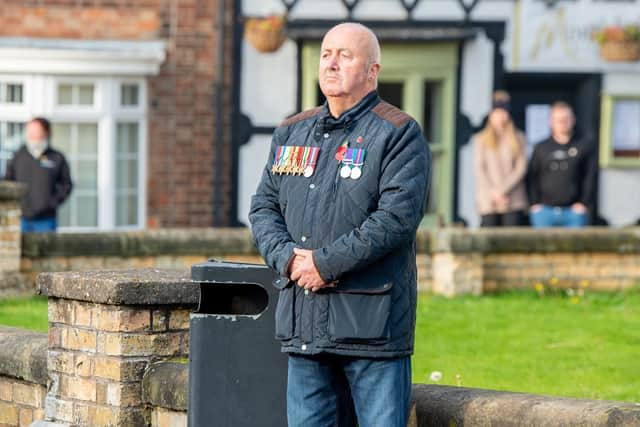 There was a small wreathing lay service outside the town's War Memorial Hospital . Veterans, though, were told to stay at home.
It was a similar story throughout the area - from Woodhall Spa and Coningsby to Wragby and countless other villages.
Mr Millington said: "It is a great disappointment to me that we could not hold an event.
"However, it is heartening to know so many people observed the two minute silence on their doorsteps, and in their homes, to honour those who fought for our freedom.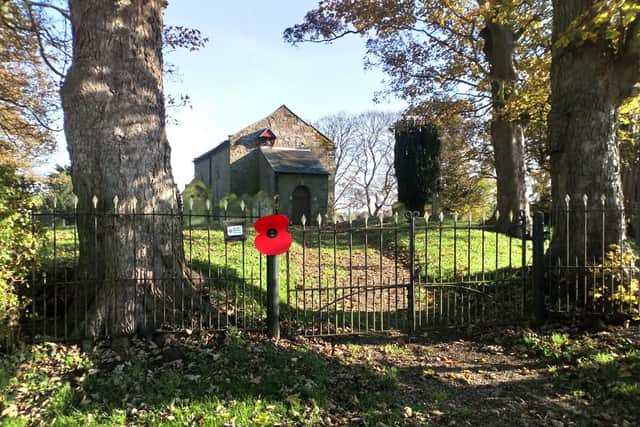 "They will not be forgotten, but the way we remembered them had to be different."
•Poppy Appeal boxes are still on display at businesses allowed to remain open
Woodhall Spa's proud war-time links mean Remembrance Sunday is always a significant village event.
And, despite the lockdown restrictions, that proved to be the case again this year.
Although many veterans stayed at home, members of the local branch of the Royal British Legion paid their respects.
They were joined by East Lindsey District Council leader Councillor Craig Leyland.
MP Victoria Atkins was at Mablethorpe to lay a wreath while Banovallum was one of several local schools to mark Remembrance.
The Horncastle Theatre Company has planned a live broadcast for 7.30 tonight (Wednesday) entitled 'Armistice: A Reflection in Words and
The piece was previously penned and performed as part of the 2018 Armistice centenary weekend.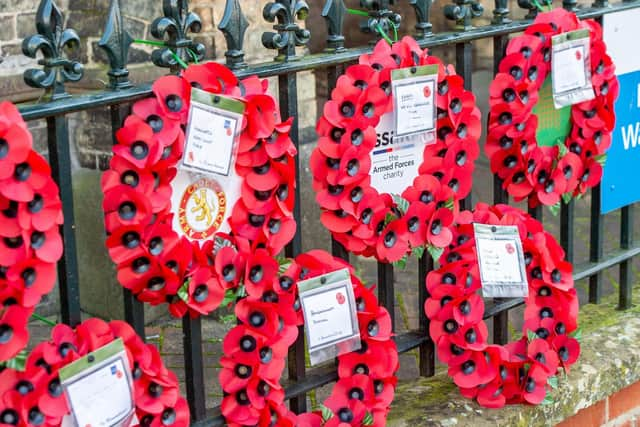 More work has gone into the production, and it is being presented afresh.
A spokesman for the Theatre said: "We have been very sad to learn that due to the new lockdown restrictions, there will no longer be any local events marking Remembrance Day on November 11.
"We believe this will now be the only remaining community event in town marking the day this year, making it even more poignant and significant."
The performance can be viewed live at horncastletheatre.co.uk/armistice2020/
The link will also work after tonight.
Theatre members are hoping for support after overcoming a number of issues.