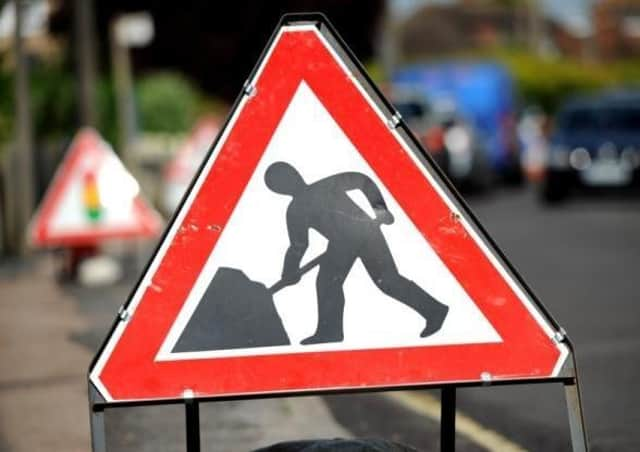 Roadworks sign
Work will start on the B1434 Holton Road on Monday, April 26, between the junction with the A46 and Moortown crossroads.
Then, from May 13 works will move to the B1205 Moortown Road between the level crossing and Nettleton Manor nursing home.
On both these roads, crews will be repairing any defects on the carriageway – such as potholes, broken edges, cracks, ruts and dips.
The repair work will allow both sections to be surface dressed next year, extending the life of the roads for a further 10 years.
The roads will be closed whilst work is taking place. Access will be maintained for residents within those areas at all times.
B1434 traffic will be diverted via the B1205 and A46, and vice versa.
B1205 traffic will be diverted via the B1434, A46 and B1205, and vice versa.
The B1434 Holton Road will be temporarily re-opened for one day on Thursday, May 6, to make sure voters can get to their local polling station.
Karen Cassar, assistant director for highways at Lincolnshire County Council, said: "Thank you to residents in these areas for bearing with us whilst we make improvements to Holton Road and Moortown Road.
"Together, these works will allow over 5km of carriageway to be surface dressed next year, helping us keep our roads in good condition for longer."
• Keep up to date with roadworks in your area by visiting one.network.
• Create a free account to receive email alerts with details of works, closures and events near you.