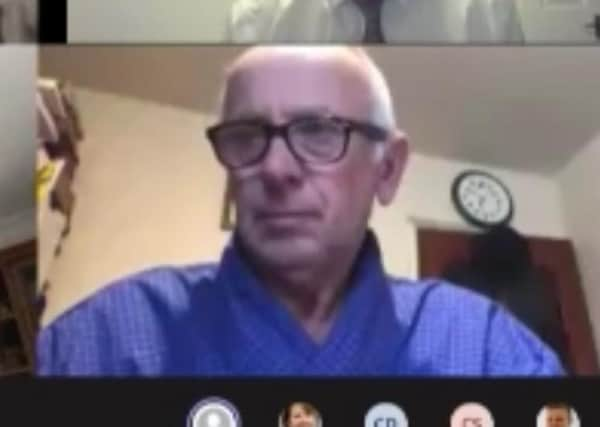 Coun Jeff Summers and Coun Keith Panter had been accused of having 'little respect' for their positions by opting to wear nightwear to West Lindsey District Council meetings that were being broadcast to the public online.
But many residents have since defended the duo, saying their choice of clothing does not matter.
Resident June Clark said: "Surely it is what comes out of their mouth that is important, not what they are wearing.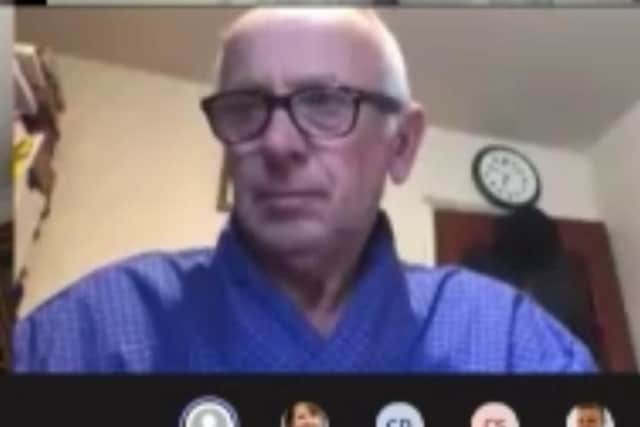 "Dressed up in your Sunday best doesn't make someone competent."
She added: "[It's] not a question of 'can't be bothered', it is a question of choice.
"Never judge someone on appearances."
Mags Perry said: "Does it really matter? In light of what's going on around us they may not be here for the next meeting."
And Annette Jones agreed, saying: "Does it really matter? Maybe naked next time please ladies and gentlemen, but please shower first and don't forget social distancing."
Responding to the criticism, Waddingham and Spital ward councillor, and former WLDC leader, Jeff Summers asked 'who hasn't seen a man's chest before?'.
Coun Summers - an independent member who recently left the Conservative party - said: "What's wrong with that [wearing a dressing gown].
"The situation was, I'd been out all day working, when I got home I was absolutely filthy disgusting.
"I'd been digging holes on a farm, helping a friend for a couple of days.
"I was about an hour late getting home and I couldn't sit in front of the screen covered in mud.
"I had a quick shower and then I was all ready to get on the screen.
"Knowing the meeting had already started, when I was dry I slipped on my ankle length dressing gown and took my seat in the virtual committee.
"I wasn't appropriately dressed, I admit that. But who hasn't seen a man's chest before? So what, it was gaping a little bit, call the police.
"At least I attended the meeting. People don't have to watch it if they can't stand reality.
"They're probably jealous."
Coun Summers wore his dressing gown to last month's regulatory committee meeting and Coun Panter - a Gainsborough North Liberal Democrat - wore his dressing gown to the virtual council's planning committee.
Coun Panter told the Mail: "This is what I have always worn, it wasn't meant to be disrespectful. I will wear a suit for the next meeting."
A West Lindsey District Council spokesman said the authority did not have a dress code, but would be reminding members meetings were webcast..
He said: "West Lindsey does not have a dress code and members are expected to take individual responsibility for their own appearance when they attend meetings whether they are virtual or physical."
Resident Trevor Bridgwood accused the two councillors of having 'little respect' for their positions and said he does not think nightwear is appropriate clothing for meetings.
He said: "I discovered that WLDC committee meetings can now be viewed on a webcast so had a look at how we are governed at a local level.
"Turns out I found a couple of pyjama parties.
"Do some councillors have so little respect for the office they hold that they attend official committee meetings in their nightwear?"