Restoration of Rasen's station waiting room
Rail passengers travelling from Market Rasen will have a more pleasant experience thanks to the restoration of the station's Victorian waiting room.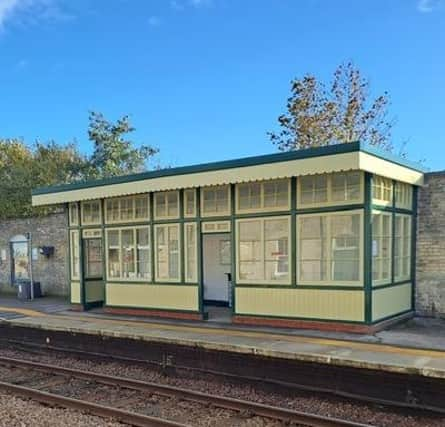 ​A grant of £18,000 was made to Network Rail by the Railway Heritage Trust to undertake the work, which has seen some of the rotten timbers replaced and the building painted in heritage colours.
The waiting room building has been on the 'down' platform, for trains towards Lincoln, since the early days and is now a listed building.
Tim Hedley-Jones MVO, Executive Director of the Railway Heritage Trust, was one of those supporting the project. He said: "We are very pleased to be able to support Network Rail with a grant of £18,000 to help with the restoration of the waiting shelter at Market Rasen Station. We are especially pleased that it has been painted in heritage colours.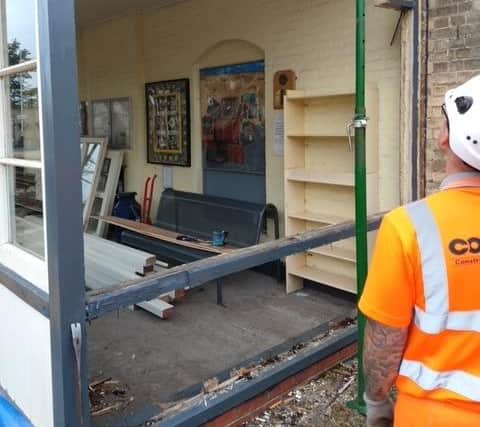 "It is good that this project complements the excellent work undertaken by the Station Adoption Group week in week out to make Market Rasen Station such a pleasant environment."
The Station adoption Group volunteers work hard to make the station as welcoming as possible for visitors and residents alike.
They maintain planters, contribute artwork and even operate a book swap within the waiting room for passengers to get some reading material for their journeys.
Spokesman Martin Barnard said: "We are delighted to announce the restoration of our much loved Victorian waiting room is complete and it is now back in use."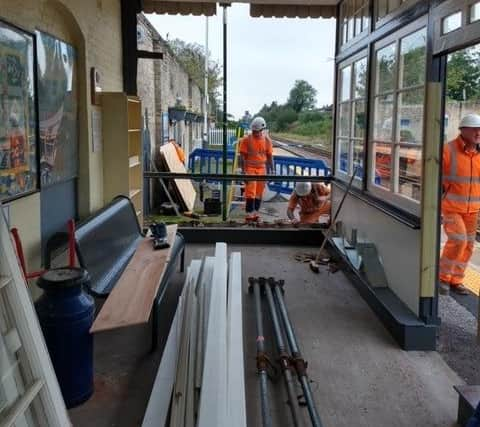 It is not the first time the waiting room has received a major makeover.
The Railway Heritage Trust supported a refurbishment project around 20 years ago, but it was time for more work to be done.
Now looking pristine, it is once again able to offer shelter to travellers.
Speaking on behalf of all the volunteers at Market Rasen Station Adoption Group, chairman John Pope, said: "The green and yellow are the heritage colours of LNER that operated this route in the 1920s through to when British Rail was created in 1948. The work was undertaken by Colt Construction, who are a specialist heritage contractor, that has done a wonderful job. We are grateful to them and also Railway Heritage Trust and Network Rail for providing the funding.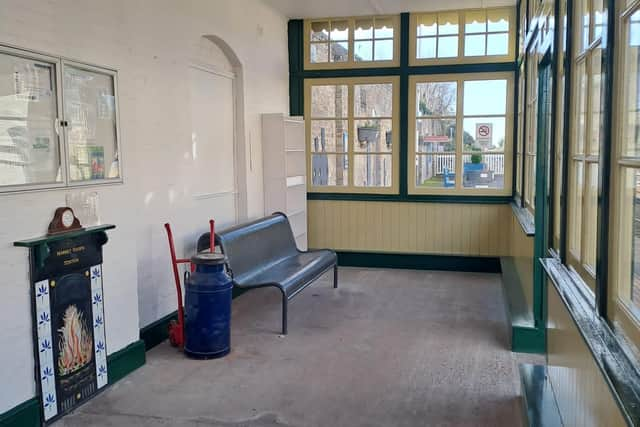 "We have also been promised new seats for the waiting rooms to complement those recently installed on the platforms.
"And, in recent weeks, have also had new fencing in the car park to complete the transformation."
Market Rasen Station Adoption group was started in 2004 with the aim of providing visitors with a safe, comfortable and welcoming environment.
Volunteers undertake regular patrols of the station throughout the week as well as raising funding through sponsors and general donations to purchase planters and keep them well stocked with seasonal flowers and shrubs.
Anyone who would like to get involved can call 01673 843108 or email: [email protected] for more information.