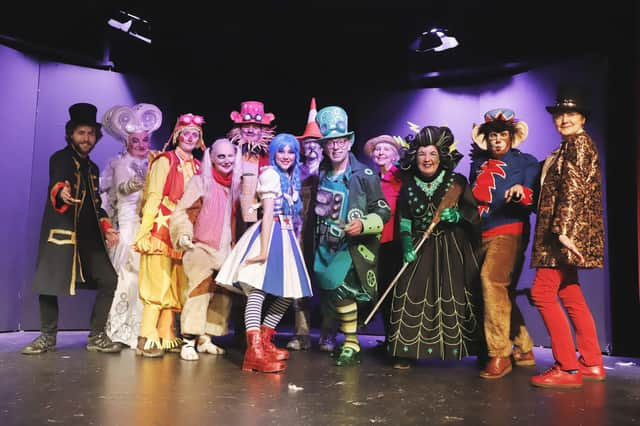 This year's panto offering from the Lindsey Rural Players is an absolute cracker and brings some real colour to shake away those winter blues.
There are some key elements to deliver a perfect panto, in my opinion, and The Wizard of Oz at The Broadbent Theatre in Wickenby has it all.
Corny jokes – tick; audience participation – tick; a delightful dame – tick; a wicked witch of a character – tick... I could go on, but I will sum it up by saying this show, written by Tom Whalley, has it all.
As Glinda, Keith Winnard delivered a larger-than-life performance, engaging with the audience as all good dames should.
I would say his performance was a highlight of the show, but actually there were no highlights as such, as the whole cast brought their A-game to give perfect panto performances.
Kerry James as the Wicked Witch filled the theatre with her evil presence – and the boos and hisses were well-deserved. Her sidekick, Winkie (Vidge Stacey) brought a fantastic comic element, which appealed to young and old.
As Dorothy, Nina Wilson-Razzell barely left the stage and her interaction with all the characters was a delight to watch.
In a nod to the screen version, the story begins in black and white, but there is a burst of colour when the twister hits – not least in the clever use of UV lighting during the storm, but I won't give too much away on that one.
However, it is the character's costumes that bring a true kaleidoscope to the stage, thanks to a collaboration with Dr Rowan Gatfield, artist Janis Bowley and the University of Lincoln third-year fashion students.
Congratulations go to all involved – on stage and off - and to director Jimbob Hewson (aka The Wizard) for bringing the show to life.
The Wizard of Oz continues this weekend – Friday, Saturday and Sunday – and again on February 10 and 11.