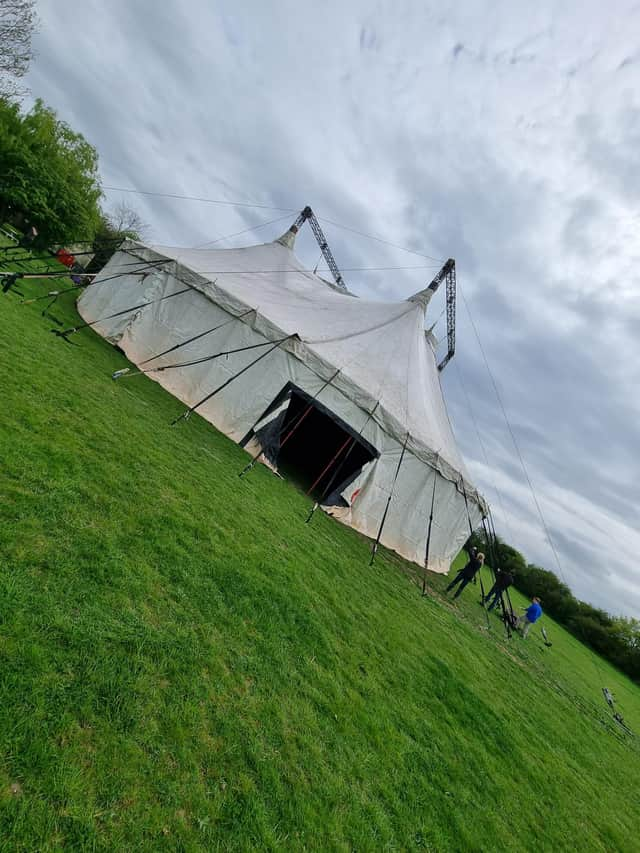 Freestyle Fitness's Big Top.
Freestyle Fitness in Louth has purchased a magnificent 24m big top for the Creative Heights project, a community project dedicated to bringing contemporary circus into the rural communities of Lincolnshire.
But in order to get the project up and running, the group needs to raise £6,000 to get the tent ready for use, including tent stakes, rigging, equipment, mats and other safety accessories and a generator.
"One of the biggest benefits of the big top is the height and ability to use pulley systems," director Emma Nicholls explained.
"At Freestyle Fitness studio, we only have 5.5m height and equipment is rigged directly to steel beams, which feels completely different to the rigging within a circus, and due to the lack of height we haven't had the ability to add in a pulley system. This has disadvantaged our members when it's come to performing and competing.
"So having the big top as a training space will provide an amazing opportunity."
To boost its fundraising, Freestyle Fitness is hosting an Aerial Arts Beginner Taster Session on Saturday July 16 from 3pm to 4.30pm, where those attending can learn the basics on aerial hoop, aerial sling, silks and trapeze. The price is £10 per person, for ages 11 and above.
To make a donation to the big top fundraiser, visit https://gofund.me/32fb2d67