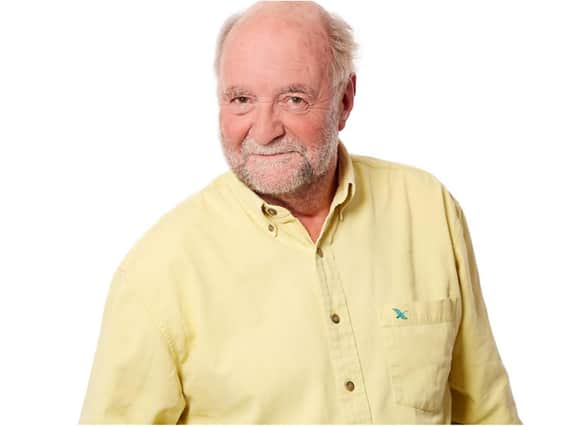 The Sheffield-born host, 79, was described as 'a legend' by station bosses who revealed his departure this morning.
A BBC spokesman said: "The legend that is Rony Robinson is retiring from BBC Sheffield.
"From his memorable phone-ins to his inimitable laugh, he will be much missed on the airwaves.
"We wish him many happy years of writing and creating ahead."
Robinson, who is set to celebrate his 80th birthday on Christmas Eve, has become a much-loved voice across the region with his daytime phone in shows and easy-going broadcasting style.
As well as being a radio host, he is also a novelist and playwright and has written for theatre, TV and radio.
Born John Goronwy Robinson, he was educated at All Saints Church of England Primary School and King Edward VII School before studying history at Oxford.
He began his career as a teacher, before publishing his first novel in 1971 and becoming a full time writer in 1974.
Twice resident playwright at the Crucible Theatre and once each at the Theatre Royal (Stratford East) and Deptford Green School, Robinson has had over a hundred plays produced all over the country.
He has presented a daily show on BBC Radio Sheffield uninterrupted since 1984 and in 1999 he received an honorary doctorate from Sheffield Hallam University.
Colleagues have already paid tribute.
BBC Sheffield managing editor Katrina Bunker said: "The wisest of colleagues, the kindest of men, an exemplary presenter. The wonderful Rony Robinson is retiring from broadcasting and BBCSheffield will miss him enormously.
"Wishing him many, many happy years of writing, painting and fun with his family ahead."
Fellow presenter Kat Harbourne said: "It's the end of an era. The legend is retiring from the airwaves as the longest serving BBC local radio presenter.
"He's kind, thoughtful, funny, interesting, interested.
"I will miss him on air but he's not seen the last of me, I'll be over for a brew when this is over!"