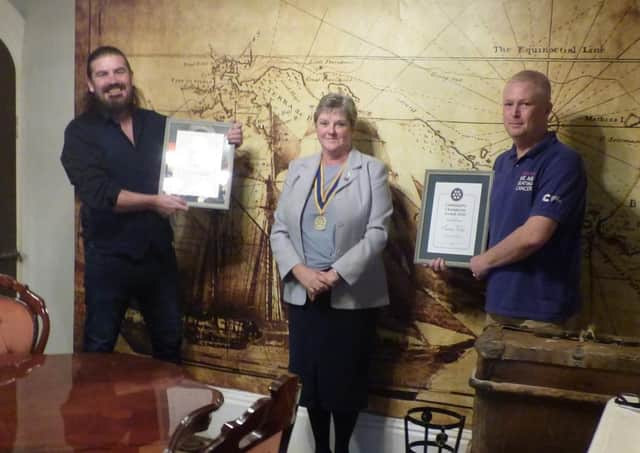 As reported previously, Paul's voluntary work includes preparing meals, using his premises, and donating food and money to enable people in need to be supplied with take away meals, by setting up the 'Neighbour's Kitchen'.
A Rotary Club of Louth spokesman said: "This has made a huge difference to families to be given assistance to those who have lost nearly all their income though the lockdown, which is still an ongoing problem as more jobs are being lost and there are no alternate work vacancies available."
A similar certificate was also awarded to Simon West who annually leads the organisation of the 'Louth Run for Life' fundraising event, which has raised over £460,000 for Cancer Research UK over the last 15 years - and had hoped to break through the £500,000 barrier this summer before this year's event had to be cancelled.
As this year's run had to be cancelled, not only has Simon transferred the event to next year, but he has still organised over 50 people to go out running individually, -including himself - to do a 'virtual race' on their own, then record what they have done and collect sponsorship for the cancer charity.
Congratulations go to Paul and Simon - and last week's recipient, Eloise Hopkinson - on their community awards.