Rotary donation helps get 'Sporting Memories Club' off the ground
A £2,500 donation from Louth Rotary Club to the community arm of the Magna Vitae Trust for Leisure and Culture has led to a new 'Sporting Memories Club' being planned for Louth and the local villages.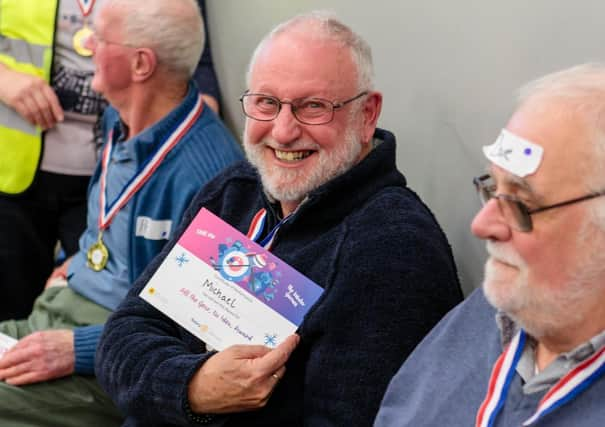 Venues and times for the face-to-face social events will be announced when lockdown restrictions are eased, but in the meantime, people are invited to join the free virtual weekly sessions that have been running successfully.
For people aged 50-plus, Magna Vitae hopes that the new weekly social club will be as popular as the existing one in Skegness.
Another had been due to start in Mablethorpe prior to the first lockdown, and this will also start when the restrictions ease.
Over the last five years the Magna Vitae Trust has grown its community work significantly with support from big organisations such as the 'TED' programme, to the smaller groups like the Louth Rotary Club. This has resulted in a raft of popular events and weekly socials for over-50s, and those living with life-limiting conditions.
In previous years, Louth Rotary has donated to Magna Vitae's Dementia Swimming group and the successful winter games back in 2019.
Louth Rotary secretary Dianna Broadmeadow said: "What we are very aware of within the club is the impact that conditions such as dementia and Parkinson's disease can have on carers and relatives, not just those personally affected. It can be isolating and no more so than during this pandemic.
"Every year Rotary Clubs are invited to apply for grants from the International Rotary. We wanted to bid for this money to invest in something that would have a sustainable impact, bringing people together and supporting them especially at this time.
"We are delighted to have won this money and be working with our corporate partners at Magna Vitae again,"
l If you are a sports fan, past or present, and want to share your experiences and memories with others, you can email [email protected] or call 07767 664186.