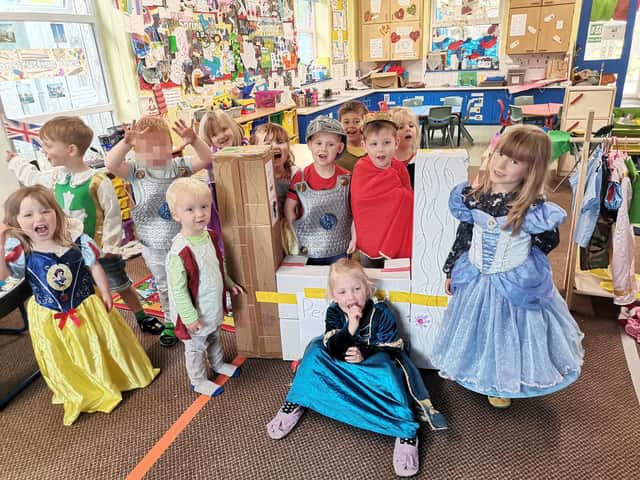 Right royal dress up
They have been learning and exploring about the royal family; got dressed up as princesses, princes, kings, and queens; counted their jewels; made crowns; sung Royal family-themed nursery rhymes; drawn and made castles out of different materials; and made a bus using cardboard to go to London to see the Queen.
Centre manager, Paige Shackleton said: "We loved drawing some ace pictures of the Queen and we walked to our local post office to buy a stamp and post it to the Queen.
"We also had a fantastic Jubilee party, where we had tattoos, party games and party dances.
"We made Royal family puppets and sang Jubilee-themed songs for all our families and friends."
The children also took part in the village drawing competition.
Posting pictures to the Queen