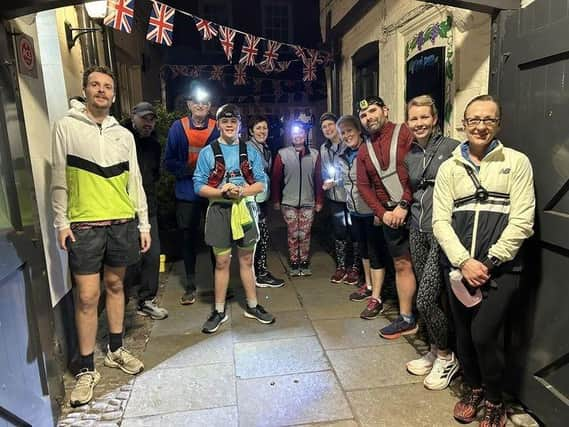 Robin Harrison has set up the Horncastle Running Group, with the aim of encouraging like-minded runners of all abilities to come together and pound the pavements.
The group meets on a Monday and Wednesday evening at 6pm at the Bull Hotel in Horncastle and take part in runs together around town, with the aim of going out into the countryside in the summer.
Horncastle Running Group operates under the ethos that nobody is left behind:
Robin said: "Whether people can run a mile in 10 minutes or 20 minutes, it doesn't matter as long as people are willing to try running.
"We can accommodate everybody – we've got some members who can run 5km in less than 20 minutes and others who will take around 30, but everyone is welcome as we're just a group who run together and try to keep fit and healthy."
As the group is not a club, there is no membership fee and runs are free.
Anyone who would be interested in running, whether it's taking up running for the first time, getting back into running after a time away, or just want to have a social gentle weekly run without any pressure, are invited to join.