Sahara trek rounds off £150k fundraising effort
A Rasen area man has braved searing heat and shifting sands to complete a secret destination list discovered after his wife was diagnosed with early onset dementia.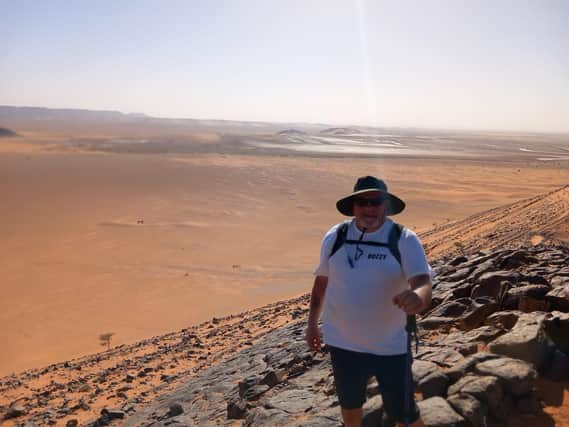 Steve Boryszczuk has just completed a 110k trek across the Sahara in memory of his wife Michelle, who died at the age of just 44, having been diagnosed with Alzheimer's Disease a few years earlier.
The couple had been together since they were teenagers and next month marks the 10th anniversary of Michelle's death.
Steve said: "You lose people twice with dementia.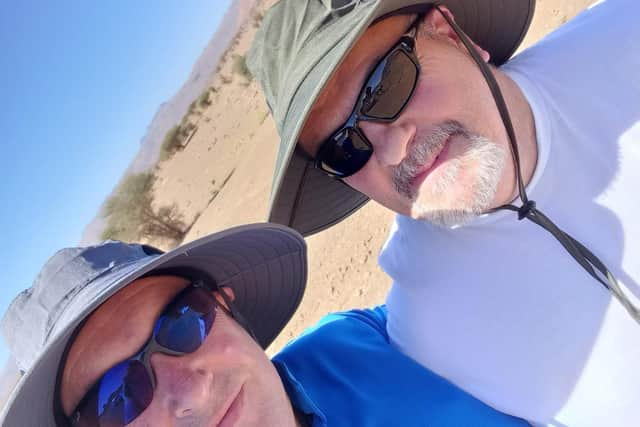 "This is a horrible, horrible disease; it is never going to go away. That is why I want to do everything I can to raise money for research and awareness of the disease."
Michelle loved to travel and she had made a list of places she wanted to visit, but her dreams were cut short, when she lost the ability to walk at the age of 39 and her Alzheimer's progressed
Over the past 10 years, Steve has taken on seven long-distance, overseas treks, as well as a number of challenges closer to home, to complete Michelle's list, raising more then £150,000 for dementia charities along the way.
He expected the Sahara to be his hardest test to date, but says that wasn't the case.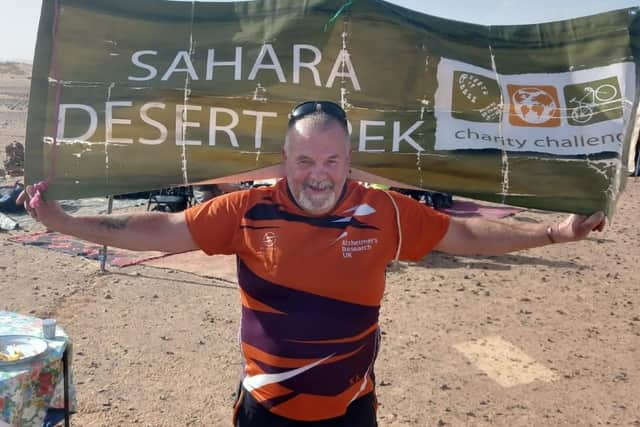 "I was told it was really tough, in a way it was, but it was amazing and I just kept it at a steady pace.
"There were lots of sharp rocks, a bit like walking barefoot on Lego, and one day there was a lot of wind and it felt like your legs were being shot-blasted as the wind whipped the sand up up.
"Because it is such a wide, open space, – apart from the giant sand dune, which was a bit of a challenge – you would see things in the distance and it looked like they were just 20 minutes away, but two hours later you were told you were half-way there.
"After dark, you would see the stars and it looked like you could just reach out and touch them – it was incredible."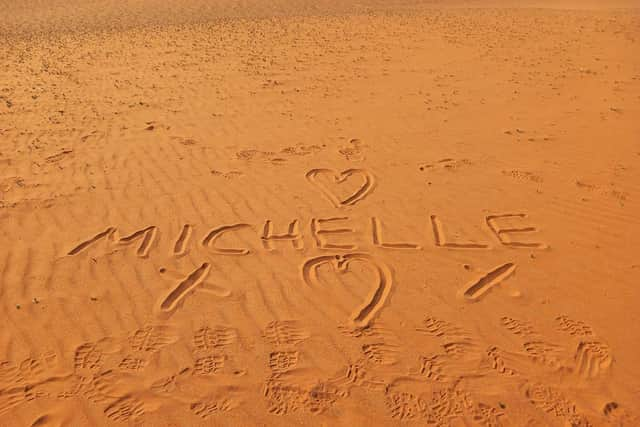 Steve added £2,700 to his fundraising pot on this trek, which is going to Alzheimer's Research UK.
Zoe Dean, Regional Fundraising Officer for the charity, said: "We are so grateful to Steve for completing the Sahara trek for Alzheimer's Research UK and everything he has done for us over the years in memory of his wife, Michelle.
"Through raising money in her honour he is helping our scientists to make life-changing breakthroughs for people with dementia that will keep them connected to their families, their worlds and themselves for longer.
"There are nearly one million people in the UK living with dementia, and while it is a common misconception that it is a condition of older age, over 42,000 people with dementia are under the age of 65.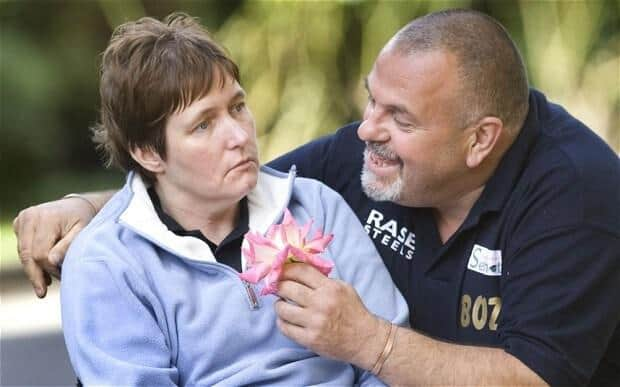 "Alzheimer's and other forms of dementia are one of society's biggest medical challenges, but with research they can be overcome."
On all his trek's Steve has sought permission to leave some sort of memorial to Michelle. This time round, Steve buried a box in the sand dune, which contained a piece of Michelle's hair and a special memento belonging to her.
Steve said: "I also arranged to have four bottles of champagne at our camp that night to share with the other trekkers. We had a toast to Michelle."
He added: "The camaraderie and support on these treks is amazing and something more people should experience."
​While Steve Boryszczuk's dementia awareness and fundraising efforts have taken him all over the world, he says he will be bringing it back to where it all started ten years ago.
​Shortly after his wife of more than 25 years died in 2013, the champion fundraiser organised a defeating dementia walk and now, ten years on, he says he would like to do something like this once again.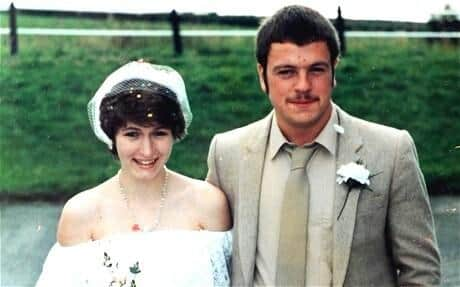 "I can't believe it is 10 years since we lost Michelle; there isn't a day I don't think about her.
"The walk was a great way to raise awareness and funds – and it was the start of a long journey for me. So it would be good to do something like this locally again.
"I think there are a lot of people in the Rasen area who have people with dementia, so I am sure it would be well supported."
Over the years, Steve's experiences have helped many other people.
He has been an ambassador for dementia charities and helped to compile advice for carers and, following his recent successful trek, Alzheimer's Research UK has asked him to help put together packs for future charity trekkers to help encourage more people to sign up for events.
Steve, though, says his trekking days are over.
"I don't think I will do another one [trek], but I just can't stop fundraising.
"I have done everything on Michelle's list and that is what I wanted to do.
"Although, for me personally, I would like to do the Lost City of Petra in Jordan.
"I would self-fund it but also raise money for charity – so I may be tempted by that."