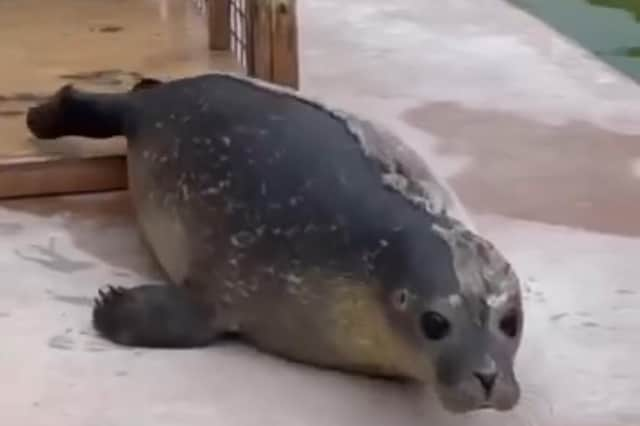 Skegness Natureland Seal Sanctuary is advertising for someone to "attend seal rescues and work hands-on" in its hospital.
Natureland has been rescuing, rehabilitating and releasing orphaned and injured seal pups for over 30 years.
The rest of the animal collection – including penguins, alpacas, meerkats, aquarium, floral palace with tropical butterflies, tropical house with crocodiles and a pets corner – helps to fund the work by providing visitors with a fun and educational day out.
Natureland states it is looking for a "motivated, passionate and hard-working hands-on individual" to join the team.
"This role offers a fantastic opportunity to work as one our the main seal rescuers and work hands-on on our Seal Hospital, where you will help to give these beautiful creatures a second chance at life in the wild," Natureland says. "As part of a cover role you will be working with our reptiles and insects in our Reptile House.
"This role also includes general maintenance duties."
There are a number of professional qualities required for the position, including an animal-related qualification equivalent to a Level 2 Diploma or above, a good knowledge of working with a variety of species, ability to work independently and part of a team, have good customer relations and be able to talk to the general public and a full, clean driving licence.
For more details of how to apply, see the Skegness Natureland Seal Sanctuary Facebook page.