Santa ice caves and ice-skating make Skegness coolest place to visit this Christmas
Skegness is set to be the coolest place to visit this Christmas with two new events set to add some extra festive magic to the coast.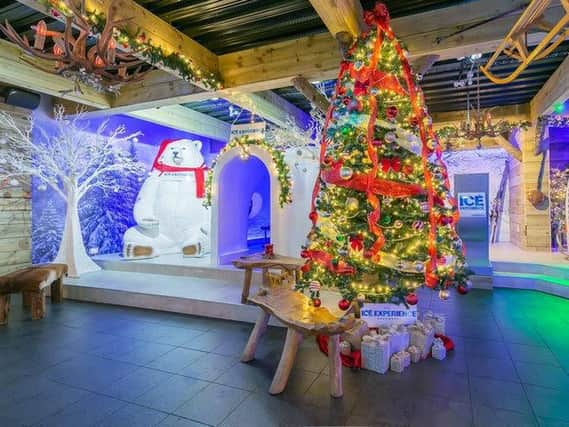 The Hive Ice Bar is being transformed into a Christmas wonderland, where visitors can meet Santa and explore festive crafts in the ice caves – and further along the seafront will be ice-skating at the pier.
Taj Bola, owner of the Hive, says it is the perfect example of what businesses can achieve to attract visitors.
"These two events together make it worthwhile for people to get in their cars and travel to the coast," he said.
"We are very excited to welcome visitors to enjoy our special experience.
"We hope other businesses will be inspired by what is happening at the Ice Bar and Skegness Pier and think about what they can do."
Visitors to the -10C ice caves can warm up in a festive lodge with hot chocolate and cookies, explore Santa's workshop and festive crafts and meet the big man himself.
The attraction is being run from November 23 to December 23. Tickets include:Face to Face persionalised visit to SantaExpedition to The Magical Ice Caves (-14c)Christmas Caft WorkshopDeluxe Hot Chocolate & CookieTo book tickets visit thehiveskegness.co.uk
Further along the seafront at Skegness Pier, another magical experience awaits. This year from December 15 to January 2 there will be ice-skating at the pier, along woth some Christmas stalls.
Visitors are invited to enjoy hot drinks in PLAYA barand stroll through our Christmas market stalls.
Other festive events confirmed include Skegness Carnival Christmas Market, which takes place on November 25 and 26.