Santas have sweet surprise for children in Skegness
Children in Skegness had an extra surprise on Christmas morning when 'Santas' went out in the community distributing sweets.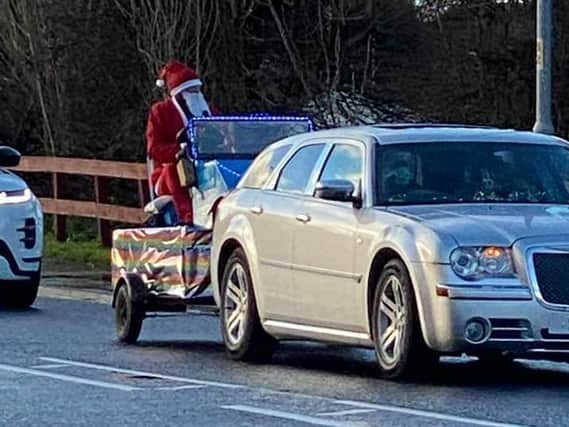 The 'Santas' were Skegness town councillors, who funded the project out of their own pockets and were supported on the day by 'Mrs Claus', Jane Burnham.
Among the councillors was the Mayor of Skegness, Coun Mark Dannatt.
"We wanted to spread a little cheer after what has been a horrible year," Coun Dannatt explained.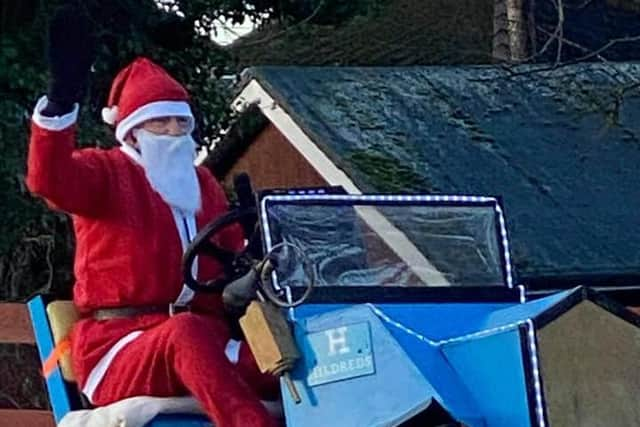 "So a group of us dressed as Santa and went out distributing sweets for children from our own vehicles to be socially distanced.
"A vintage car for Santa was also loaned to us by Steve Andrews of the Hildreds Centre.
"As well as distributing sweets we also had a drive by Westcotes Residential Care Home in South Parade.
"It was well worth it to see the faces that lit up, especially at the residential home.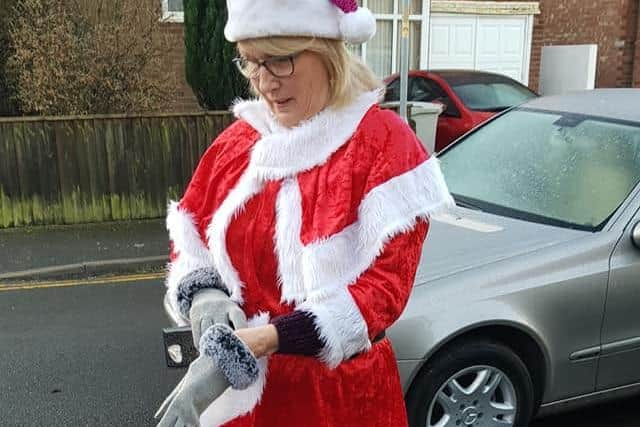 "I'd like to say a big thank you to all involved and who helped fund the project - and also to Steve Andrews at the Hildreds for the vintage car.
Other 'Santas' taking part were Coun Trevor Burnham, Coun Pete Barry, Coun George Saxon and Coun Billy Brookes
Councillors Paul Sutton and Tony Tye also contributed.