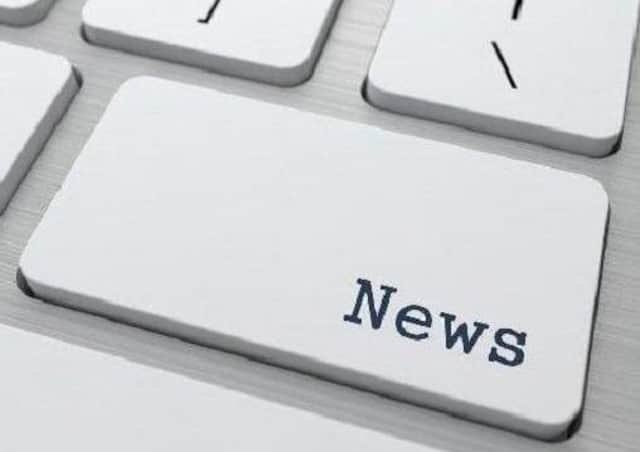 News.
That is the emotional plea from a female shift-worker in Horncastle who has urged Lincolnshire County Council to think again about women's safety following the Sarah Everard tragedy.
The worker (34), did not want to be named or reveal details of her route home.
She told the News: "I'm frightened every night. It's horrible. You don't know who's behind you, or who might be waiting around the next corner.
"I haven't a car so I have to walk.
"I try to vary my route but it's not always possible.
"I worry every time. Putting the lights back on would make me feel safer – and a lot of other women.
"Don't wait for someone to be attacked –put them on."
The campaign for night lights has attracted strong backing, including from three leading local politicians.
Horncastle mayor Coun Fiona Martin and husband and wife district councillors David Andrews and Sandra Campbell-Wardman all voiced their support.
Coun Martin, a town and district councillor, said: "I'd definitely think twice about walking home on my own at night.
"People keep saying it is safe in places like Horncastle but you just never know."
Coun Andrews, the chairman of ELDC, said women had every right to feel safe.
He said: "The lights should be switched back on.
"I know the Government is saying more police will be patrolling streets at night and undercover officers will be in pubs but I can't see that happening here because there just aren't the resources."
Coun Campbell-Wardman admitted she would be wary about walking at night, even in her rural home village.
She said: "The recent publicity has shown how vulnerable women are.
"I know switching the lights back on through the night would be more expensive but it's a no-brainer as far as I'm concerned.
"When I was a kid, we used to play out at night but not these days.
"I've a young granddaughter and she doesn't go out at night because it's not safe."
The majority of Lincolnshire's street lights were converted to a part-time arrangement in 2017 as part of a money-saving exercise by County Hall chiefs.
Since then, the authority –and Lincolnshire Police – have refuted claims that crime has risen.
Karen Cassar, assistant director for highways at LCC said: "I can completely understand why some residents, especially women, might feel concerned for their own safety after Sarah Everard's tragic disappearance.
"Unfortunately, the issue of women's safety is about much more than streetlights.
"Two years after we made the switch to part-night 
lighting for some of our lights, the police confirmed they'd found no impact on night-time crime levels as a result of the change.
"They said then, and have said since, that if they ever did have any concerns, they'd let us know and of course we'd work with them to see how street lighting could help.
"We also have a system in place for parish, town or district councils to apply to convert any street lights back to all night lighting for a one-off payment, if they think it's appropriate.
"To date, only four lights have been converted this way."