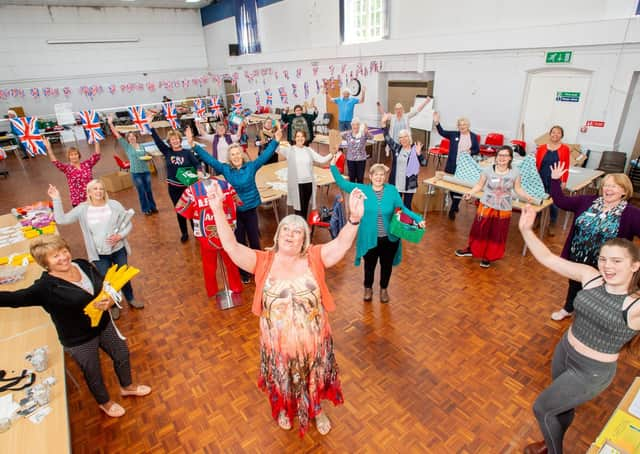 They've made 1,000 scrubs for NHS and other frontline workers...in just 33 days!
The life-saving scrubs have gone to hospitals, hospices, care homes, doctors' surgeries and individual health workers.
The volunteers - from Horncastle, Woodhall Spa and many other villages - are already working on the next 1,000, helped by donations of money and fabric from big hearted members of the local community.
And, it appears they have attracted a celebrity fan...radio and TV star Chris Evans.
His son, Noah, 'camped out' for 28 days and raised £20,000 to help scrub-making groups across the country.
Dad Chris held a star-studded auction which raised another £1million.
And, one of the groups to benefit was the Horncastle one as a bumper batch of 5,000 metres of material arrived at its Stanhope Hall HQ, courtesy of the Evans family,
The group was set up by Shelley Wills, who admits she has been 'overwhelmed' by the response to initial appeals for volunteers and donations.
Now, dedicated sewing, fabric cutting, logistics and admin teams - more than 30 strong - are hard at work six days a week.
Shelley said: "It's absolutely fantastic. It is a team effort and it's vital we keep things going."
• The group has launched a new JustGiving campaign - www.justgiving.com/crowdfunding/horncastlescrubbers.
Donations of new or recycled fabric are greatly appreciated. The group can also accept donations of cash.
For details visit www.horncastlescrubbers.org.uk/donate
Volunteers are needed to sew, cut fabric and in supporting roles.
Shelley said: "We offer remote working options and safe deliveries to anyone who is self-isolating."