Seal pups born at Donna Nook - but viewing area is now closed due to the lockdown​
Lincolnshire Wildlife Trust have taken the decision to close the seal viewing area due to the new national lockdown.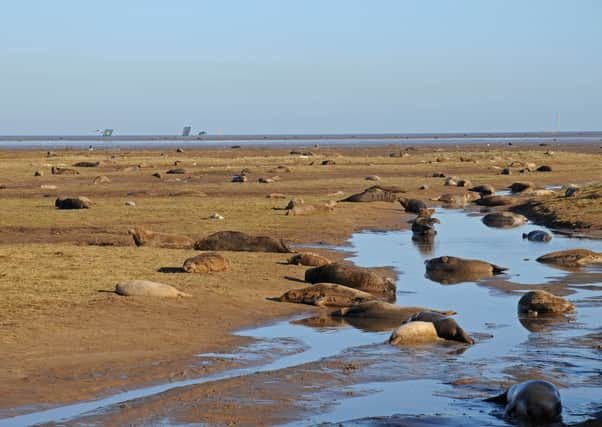 The decision comes just days after the first seal pup was born at the site, on October 22.
At the time of the most recent update (October 30), there were 54 pups, 108 cows and 26 bulls.
A Trust spokesman said: "We would ask people not to travel to see the seals in line with Government guidance.
"Refunds will be given for all bookings received for dates on or after November 5.
"A decision about when and how to reopen will be taken once guidance for the post lockdown period has been announced by Government."
The spokesman continued: "We would like to thank everyone for the messages of support and their interest in the seal colony.
"However, we would reiterate the importance of following Government guidelines and not visiting the seals during the lockdown period.
"Staff will continue to be present on site to manage the situation and monitor the colony.
"We'll also continue sharing a weekly 'pupdate' and photos of the seals on our Facebook page (www.facebook.com/DonnaNookWarden).
"As a charity, we've been hit hard by the coronavirus pandemic. Wildlife needs your help now more than ever.
"Please, if you can, donate to our seal appeal and help us to keep protecting the seals and their important habitat.
For further information, visit the official website at www.lincstrust.org.uk/donna-nook-bookings.