Second annual Art & Ceramics Exhibition coming to Oxcombe
​Dozens of sculpters and potters are set to fill the barns of one of a Horncastle area village's studios, and all are invited to come and throw their money around.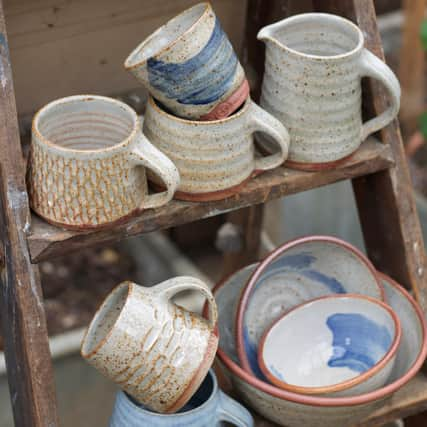 Oxcombe Pottery is hosting its popular weekend event for the second year running, Saturday 23 and Sunday 24 September, 10am to 4pm.
This selling show is set to fill four barns with handmade ceramics and work by Lincolnshire artists, with work ranging from functional pottery to sculpture and from prints to large-scale oils.
This year the venue's regular class studio will also be open, staffed by pottery attendees. Visitors will be able to look around and find out more about this educational setting and opportunities for exploring their own creativity.
This event will also launch the new Oxcombe Range, highly useable domestic wares created by resident potter Sophie Olivant. The work is unique to Oxcombe, with glazes made from local woodash and fired in a large gas-reduction kiln.
Oxcombe owner and founder, Susanna Gorst said: "We were amazed at the turnout for our first event last year. It was so busy and lively, with people travelling to enjoy a lovely day out in the Lincolnshire Wolds and explore Oxcombe's tranquil setting. Our exhibitors were delighted at the level of interest and made plenty of sales too."
Light refreshments will be available for purchase from Sweet Success. Admission to the event costs £1.50 per person, under 18's go free.
For more information, visit www.oxcombe.co.uk or phone 01507 534238.