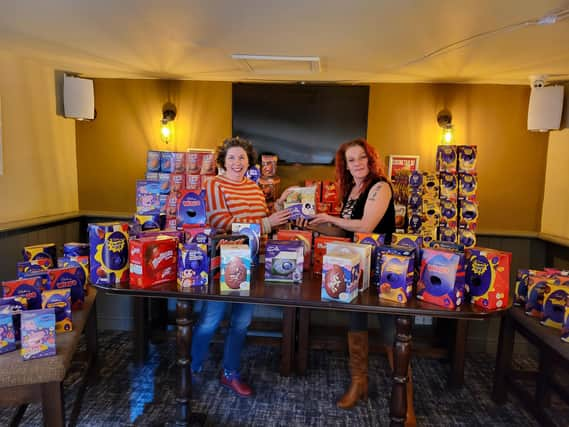 ​Nikki Thomas, landlady of the Ship Inn on Bullring, launched an appeal for donations of Easter eggs last year to be donated to Horncastle Community Food Larder, and collected an astonishing 352 eggs thanks to the generosity of the local people.
And now Nikki is launching the appeal again, hoping to top last year's impressive efforts, and people who can spare a chocolatey treat for the town's people who are struggling are urged to drop them into the Ship.
Donations can include an Easter egg, box of chocolates, or similar chocolate item.
The last date for donations will be Monday April 3, so they can be donated to the Community Larder in time for Easter.