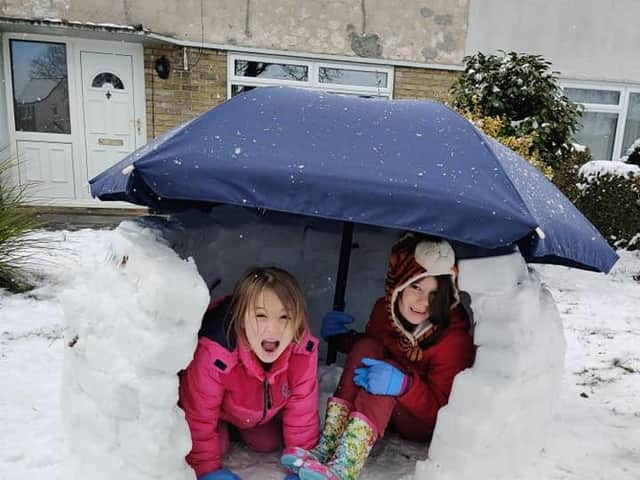 Jessica and Lexi in the finished igloo
But it was also a great opportunity for some much needed outdoor fun, as children at home during lockdown made snowmen and played in the snow.
Kirton sisters Jessica,7, and Lexi, 5, decided they would be a bit more ambitious and built their own igloo.
Their mum Tori Gabriel posted a video she recorded on the social media platform Tik-Tok showing the girls working hard on the construction, which can be seen here.
They used ice cream boxes to shape the snow bricks, and had to use a little bit from next door's garden after they ran out.
Unfortunately, after two hours work they realised it was the wrong sort of snow, and would not stay in place for a roof.
Undeterred, the family came up with an alternative ceiling arrangement as can be seen from the picture to make sure the igloo was completed!
Send us your pictures of snow fun if you'd like us to share them. Share to our Facebook page or email them to [email protected]