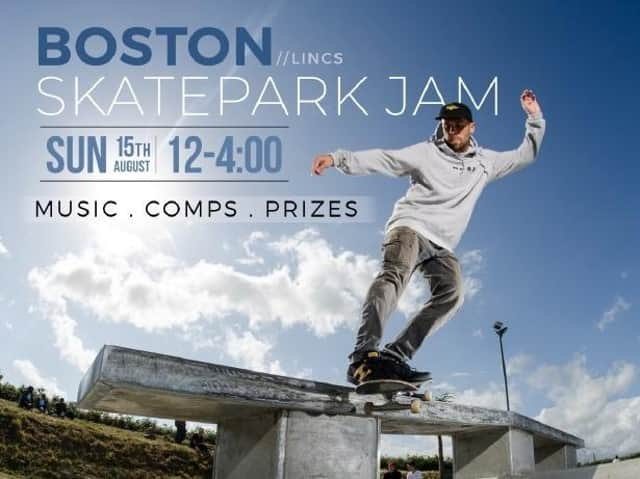 The Boston Skatepark Jam will also feature riders doing tricks and skills on BMXs and scooters.
Members of the public are also invited along and have the chance to have a go themselves to try and win a prize or just want to watch the experts in action.
Running from 12pm-4pm, the event is being hosted by Maverick Industries and a number of local organisations will be attending,Geoff Moulder Leisure Complex, One You, Lincs Fire and Rescue, Lincolnshire Police, Community Alcohol Partnership, Road Hog Youth Bus, and Lincolnshire Co-op and Woman's Aid.
They will all be giving out information on topics such as healthy living, youth opportunities, fitness, and safety. Those confirmed as attending include: .
Due to the coronavirus pandemic curtailing a big launch for the skatepark, this will be the it's first official event/
Although Covid-19 restrictions have been lifted, those attending are asked to be mindful of social distancing and regularly use the sanitizing stations. Masks will also be available for use during the event.