Skegness hall's big renovation reveal features fun-packed days and variety shows
A family in the entertainments world with a big heart are unveiling their latest project with two variety shows.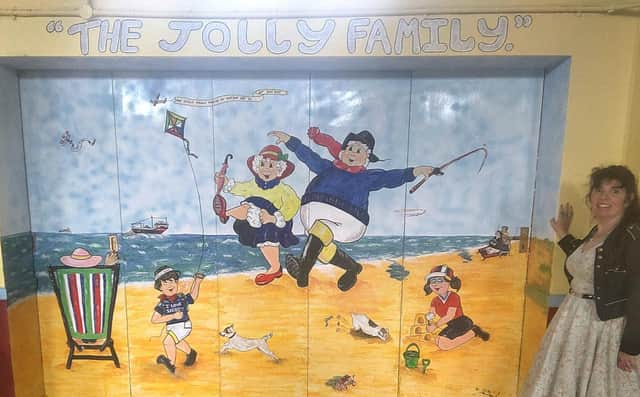 The Clements Community Hall big reveal weekend in Skegness takes place on Saturday, October 21, and Sunday, October 22.
In spite of Dee'Dee Lee's family having a rare genetic condition, are autistic and have mobility problems they and some of their friends have been burning the midnight oil over the summer renovating the all and it's full size stage.
Since it was built 1958, it has only been painted three times and Dee'Dee said the project involved cleaning off a lot of dust..
The hall will be officially re-opened by the Mayor of Skegness Coun Pete Barry and the Jolly Fisherman at 10am on October 21.
Guests will also get a chance to the mural Dee'Dee painted of her interpretation of Jolly on holidsay in Skegness with his family. The mural was also created to commemorate the Jolly Fisherman's 115th birthday this year.
The hall will be open from 10am until 3pm with stalls, community group displays, music, entertainment and refreshments.
In the evening there will be a family variety show from 6.30pm untill 9.30pm packed with fun, music, song, dance acts and variety routines from professional entertainers and local community groups.
Dee'Dee commented: "My family and myself decided to renovate the hall at a cost out our our own pockets, for several reasons – it's a lovely place that needed some T.L.C, to show what the hall could be used for; and to bring the community and people together with some fun, laughter, entertainment that's so badly needed to Skegness."