Skegness Pier offers support to community – with triathlon club first to benefit
A local sports club is the first organisation to win support from Skegness Pier – with the promise of more help for others to come.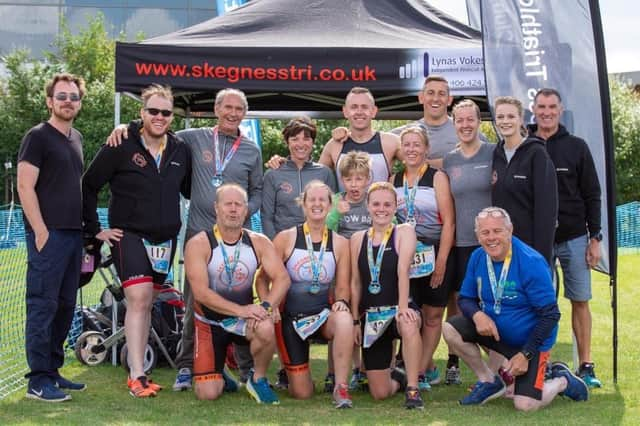 Skegness Pier, owned by The Mellors Group, has announced a partnership with Skegness Triathlon Club – providing financial support to enable the team to hugely subsidise the cost of their brand-new sport kits to their members.
The family run business has a strong social responsibility program, supporting both charities and local community groups in a number of
Skegness Triathlon Club was formed in January 2013 with a handful of people who wanted to give triathlon 'a go'.
Since then, the club has grown in number and now caters for novice and experienced triathletes who want an enjoyable and safe environment to train for a
They pride themselves on being a friendly, sociable club which constantly adapts to the needs and wants of its members.
Lee St Quinton, Chairman of Skegness Triathlon Club said: "We are delighted to be associated with Skegness Pier and the Mellor's Group.
"We pride ourselves on being family focused, something we share with the Mellor's family.
"The support they have provided the club allows us to keep Triathlon affordable in the local Skegness area.
"We know that people's finances are tight right now. With this support we can keep all our costs incredibly low, making the sport we love accessible to everyone."
The owners of Skegness Pier are huge advocates of community spirit and endeavor to have a positive sustainable impact on the coast as a whole.
Last month, Skegness Pier hosted their first beach clean-up, which is all part of the wider business commitment to investing in a better future for the town and the surrounding area.
One of the company's goals is to transform the Pier and the connected public realm; enhancing the town's existing cultural activities and facilitating educational, health, well-being and community projects that will significantly improve and encourage learning, business, and tourism opportunities for the wider area.
James Mellors Operations Director of Mellors Group said: "Working with community groups in Skegness is a key part of our purpose in helping the local area prosper.
"We are committed to investing in Skegness and the local community."