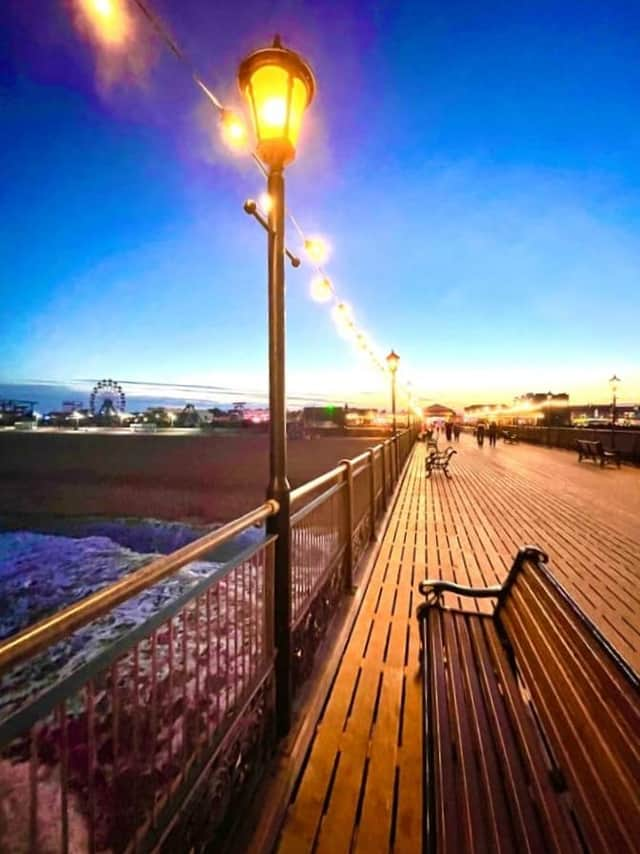 A crop of the Reader Picture.
Here, we are looking west from Skegness Pier towards a faintly lit skyline.
The photograph was shared with The Standard by Elissa Harper.
We like how the viewer is drawn into the picture by the numerous lines of convergence – the decking of the pier, the struts of the bench, the railing, the lights – and how they meet at the brightest spot in the picture. Amid the darkness of the shot, it all looks very enticing – especially as the route there appears to be near-enough glowing.
If you have a photo you would like featured as a Reader Picture, you can send it to [email protected] or add it to the pinned Reader Picture post at www.facebook.com/skegness.standard